Giving
"For where your treasure is, there your heart will be also." – Matthew 6:21
Providence Presbyterian Church has partnered with the Presbyterian Foundation to offer a convenient, safe and secure way for our community to give online: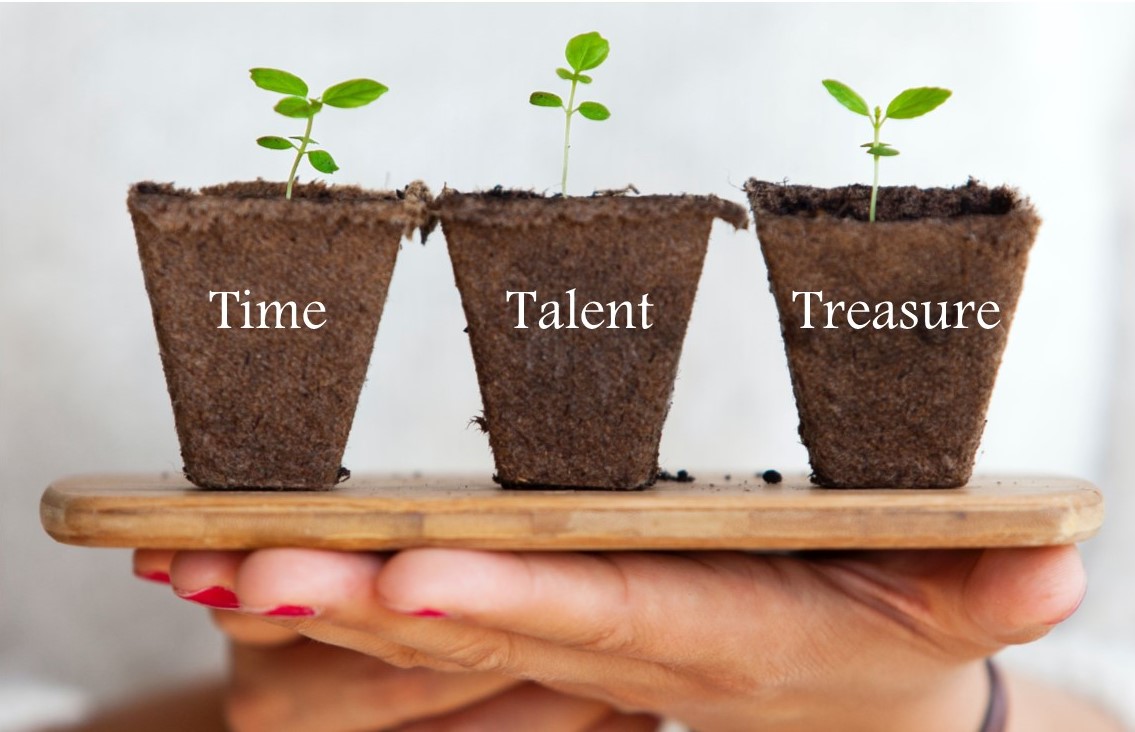 Frequently Asked Questions About Online Giving
What is online giving?
Online giving is an electronic payment service where your contributions are debited automatically and electronically from your checking, savings or credit card account into Providence Presbyterian's account.
Why online giving?
Online giving offers time and cost efficiencies that makes life easier for both the user and the Providence staff and volunteers. You can automate both your recurring and one-time giving; making it easy to fulfill your stewardship commitments, even when you can't attend church. You can set up recurring donations to support your annual pledge, which helps Providence manage with a more predictable level of financial support. You never have to bring cash or checks to church unless you choose to do so.
How do I sign up for online giving?
Click the "Give Now" button to open the Vanco giving portal and create an account.
Why do I have to set up an account and a password?
You don't have to set up an account if you don't want to, but we strongly recommend that you do register an account and associate a payment method (credit card, debit card, checking account number) with your account. Your account gives you access to a history of all your giving for tax and personal organization purposes.
Is online giving secure?
Yes, the provider of Providence Presbyterian Church's online giving tool is Vanco. Vanco has a long history of meeting the highest security standards. Your banking and credit card information are stored on a secure server that meets all federal data encryption guidelines, not within any computer system at Providence. Vanco is the most selected online giving application in the faith-based space working with more than 20,000 churches and processing more than $13 billion a year without a data breach in their 18-year history.
How are my contributions automatically deducted from my account?
Once you complete the online registration form, the contribution amount you specify will automatically be transferred from your bank account or credit card to the church's bank account. You can choose to print a paper receipt or receive an email receipt. If you don't have access to a printer or email, please contact the Providence church office for help.
When will my contribution be deducted from my account?
Your electronic contribution will be debited on the date you specify on the donation form. However, it may take overnight to see that transaction in your personal bank records, as is common with electronic transactions.
Without check records how do I track my online giving donations?
If you set up an online giving account, and then login to that account when using the giving platform, your contribution will be recorded and available for your review over whatever historical time period you select. For this reason, Providence is recommending that all users set up an account and enter a credit card, debit card or checking account number to be associated with your account. You can also choose to have a receipt emailed or printed when giving without using an account.
Can I set up recurring donations?
Yes, you can define your donations as either recurring or one-time only. Recurring donations can be easily modified as many times as you desire. We encourage you to set up pledge and non-pledge giving using the recurring option, as this helps Providence Presbyterian manage with a more predictable level of financial support.
What if I try online giving and don't like it?
You can cancel or modify you donations at any time. We are offering online giving as an additional way to support the good work of Providence Presbyterian Church in our community and our world, but all the traditional paths for support are still available as best serves your personal needs and desires.
Can I give online if I'm not a member of Providence?
Yes, anyone can support the good work of Providence Presbyterian Church.
Can I change my personal information or the amount or the frequency of my donation once I have set it up?
Yes, you can modify your account information and donation selections at any time. Login to the system using your user name and password and make the necessary changes in the system. (Per IRS regulations, once a gift has been made to the church it cannot be refunded.)
How are my online gifts used?
Every dollar given to our General Fund is used to support the mission of Providence Presbyterian Church, existing to encourage, empower, enlighten, educate, and equip all God's children to love God and each other.
Can I designate my gift to a particular department or ministry?
At this time, every dollar given will go to our General Fund and is used to support the mission of Providence Presbyterian. We encourage this selection for most of your support. As the use of online giving grows, we will consider offering more online donation choices.
Are there any hidden charges or fees?
No, there are no charges or fees to the user providing the donation. There is a small 2% transaction fee paid by Providence for the use of electronic transfers, as is typical in debit and credit card transactions. When you give online you will be presented with the option to add a % to cover these fees for Providence. It's the simple click of a box if you choose to do this.
Can I give as a guest without creating an account and password?
Yes, donations can be offered without using an account. You can have a receipt emailed or printed when giving without using an account.
If I sign up to give online are you going to email me all the time?
No. We take your privacy seriously. The account you set up for online giving is private and Providence receives your donations automatically through our accounting software.
Who do I talk to if I have more questions?
You can seek out a member of session or a Providence staff member during fellowship time after services, and we will do our best to direct you to someone who can answer your questions. You can also contact the church office at 720-851-6881 during office hours or email church@providencepcusa.org and we will direct you to someone who can help you.