Visit Us
You just need to come inside. Otherwise, you don't know what you're missing!
Providence Presbyterian Church is located at 18632 Pony Express Dr # 105, Parker, CO 80134.
We are on the South side of Pony Express Dr across from the Parker Post Office.
Worship with us on Sundays at 9:30am!
To view our COVID-19 protocols CLICK HERE.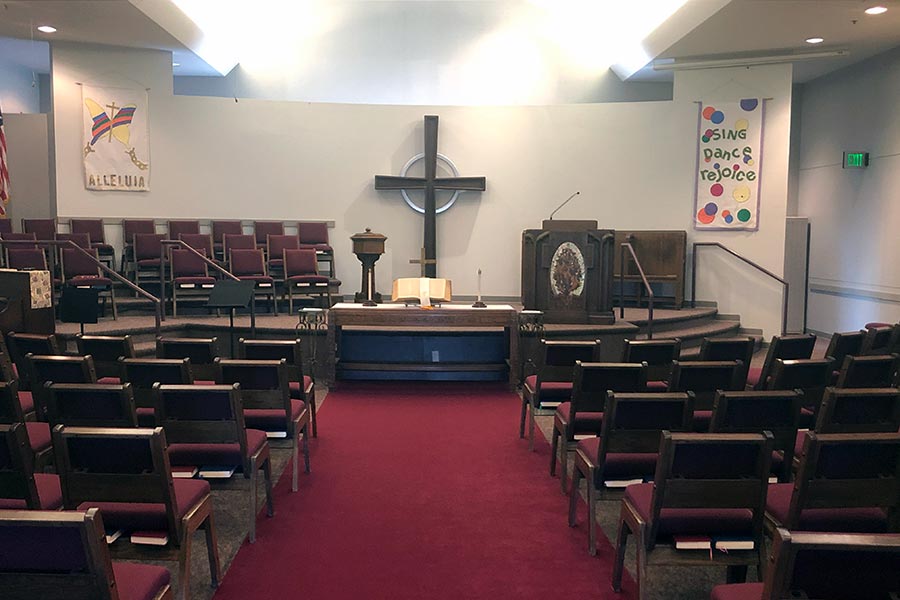 Parking at Providence can be challenging. We have parking in front and to the west of our building. You are also welcome to park in the Primrose Daycare Center parking lot to the East for Sunday services or after 6:30pm for evening activities. Handicap-accessible parking spaces are available in our parking lot.
We love having babies and children in our worship service with us! We offer the following resources for parents should you need them:
For those with babies or very young children, if you desire some privacy during worship, please feel free to make yourself comfortable in the Fellowship Hall where you will find a rocking chair and a portable crib available. You will be able to hear the worship service on the speaker system in that room.
Children ages kindergarten through 5th grade can begin the service with their parents. When it's time for Godly Play (our version of Sunday School) the kids will be invited to go with our volunteer teachers who will be waiting to escort them upstairs to our Godly Play room. They will be returned to their parents at the end of the Service or before communion if It is a communion Sunday.
Adult Education is offered on Sunday mornings after Sunday Service at approximately 10:45am. Please check the calendar for specifics.
We care more about you than what you're wearing. So please wear whatever makes you comfortable. Generally, most people come in "business casual", but you will also see 3 piece suits, dresses, jeans and t-shirts.
There is a place for you at Providence. Check out our Connect page to find where you belong.