A Note From Pastor Dave
Christmas grows near, as we celebrate our fourth and last Sunday of advent. We have remembered and anticipated God entering our world during advent. However, as our scriptures focus on Mary this Sunday, we remember and anticipate God entering not just the world, but our lives, our stories, our very selves. Join us on Sunday as we continue our Advent worship, and on Christmas Eve as we sing and tell the story of God entering out world, and our lives.
Christmas:
Celebrating Christmas Eve @ Providence: Celebrating Christmas Eve @ Providence: Please join us for a service of lessons and carols on Christmas Eve at 7pm, in-person and over Zoom. If you would like to participate as a reader, please jot Pastor Dave a note. We hope it will be a meaningful evening for everyone as we reflect on the great gift of Jesus' birth.
Poinsettias: If you would like to purchase a poinsettia to decorate our sanctuary during the holidays, the envelopes to order one are now available on the table in the narthex. The cost is $10.00 for each poinsettia. Dedication information can be written on the envelope. You may place your envelope in the collection plate on Sunday mornings or leave it on Alaina's desk in the office. The last date for ordering will be December 19th, and you may take your plant home after the Christmas Eve Service.
Upcoming Sundays:
Collection for the Parker Task Force: Our next collection for the Task Force will be December 19th, 2021. Donations can be brought in to the church during the week beforehand if you are participating in the service via Zoom. If you plan to make a gift card or cash donation, please make sure you keep it separate from the food donations. If you have any questions, please contact the church office. Thank you for continuing to faithfully support this important ministry in our community!
Annual Congregational Meeting: On January 9th, 2022, we will hold our annual congregational meeting to receive the annual report, approve our Session elders and Deacons, and receive the 2022 ministry budget. Please plan on attending this important meeting and let's get excited for the new year!
Missions/Church Life: Ways to volunteer at church and in our community:
Bookkeeper: Providence is looking for help with our financial bookkeeping. Heather Krause has served as bookkeeper for the last several years and is looking to step down. We express our gratitude to her for her faithful work in this role. If you have experience with bookkeeping and QuickBooks and would be willing to consider this role, please contact Pastor Dave, Diane Schmidt-Vaughn (Treasurer), or Heather Krause. Training will be provided.
Serve as a Greeter on Sunday Mornings: The primary role of a greeter is to welcome people at the entrance to the church and take attendance. For more information or to volunteer please contact the church office.
ZMP Winter Drive: Christmas and Hanukkah greetings to you, from the volunteers of the Zimbabwe Mission Partnership and the 800 orphans and vulnerable children you have been so diligent to support. The children have returned to school now, and the HCOC feeding centers are back in full operation. The crops are planted and, so far, the rains have been ample. The poultry and moringa processing operations are continuing to progress. Construction of the new clinic has continued (slowly) in spite of the pandemic, and it is now being partially utilized. Completion is expected in early 2022. As the year draws to a close, we're hoping you'll find it in your heart to make a generous year-end donation to help us keep everything rolling along till our next big fundraiser: the Team Zimbabwe Elephant Rock Ride in June of 2022. Please know that every dollar you donate goes directly to the support of these amazing children. And they are more grateful than you will ever know. Donate Here.
Thank you for your support of PTF Adopt-A-Family!! Providence Presbyterian Church donated generously to our families and the gifts were delivered to the task force for distribution on Friday, December 10th. We appreciate everyone for helping families in need this Christmas!
Upcoming Events & Announcements:
Women's Support Group: The women's support group will meet on the second and fourth Thursday of the month in the Providence Fellowship Hall at 3:30pm. The women's group will not meet over the Christmas and New Year holidays. The next meeting is January 13th,2022. Questions? Contact the church office.
Men's Breakfast: The next men's breakfast will meet on January 20th at 7:30am at the Egg & U. Come join us for a meal and fellowship. Questions? Contact the church office.
PPC Book Club: Our book club will meet Thursday December 16, 2021 at 2:00 at church and on ZOOM. The book we are reading is The Widows of Malabar Hill by Sujata Massey. Everyone is welcome.
Coffee and Conversation: Weekly on Tuesday mornings from 9 to 10am. We connect, reflect on Sunday's sermon and scriptures with observations and questions, and close in prayer. It is a chance to get to know each other more, to grow together, and to linger longer with the scriptures. Come join us!
King Soopers Fundraiser: Our Kings Soopers fundraiser earned $325 for Providence in the 3rd quarter. Thank you to all the individuals and families that are continuing to support the church in this way. It's now easier than ever to support Providence Presbyterian Church when you shop at King Soopers and City Market! King Soopers has changed its charitable fundraising program and no longer requires you to purchase a gift card from us. Simply register your King Soopers/City Market loyalty rewards cards and link it to support Providence. Then King Soopers will donate to us based on the purchases of our supporters. If you don't already have a rewards card, they are available at the customer service desk of any King Soopers or City Market. Here's how to link your King Soopers/City Market loyalty rewards card to support Providence:
Login to your King Soopers or City Market account (or create an account) at www.kingsoopers.com or www.citymarket.com.
Click on Savings & Rewards, then King Soopers Community Rewards, then Enroll Now.
Search for Providence Presbyterian Church or enter our organization number YJ207 and click Enroll.
Your King Soopers/City Market loyalty card will be linked to Providence and you'll be helping us every time you shop! Please feel free to contact the church office if you have any questions.
Online Giving
You can now give online! Providence Presbyterian Church has partnered with the Presbyterian Foundation to offer a convenient, safe and secure way for our community to give online. Visit our giving page on our website for information on how to donate to Providence electronically.
This week at Providence please keep the following people in your prayers:
Jim and Judy Nash, Laurie Schmidt, Paul White, Betty Holum, Ken Stabler, Phyllis Christensen, Pat Schwartz, Renee Mastriona, Lea Marot, Evan & Janell Totten, Donna Hoyt, Jacqueline Murphy, Kris Fairbanks, Higgins Family, Sharyn Horvath, Shari Reese-Wilson, Bill Bennett, Robert McCown, Betty Lutz, Vanessa Pierce, Sherry Flohr, Cindy Roth, Deanna, Patsy Slack, Renee and Mark. We would also ask you to keep those suffering from COVID-19 in your prayers. Thank you for your prayers.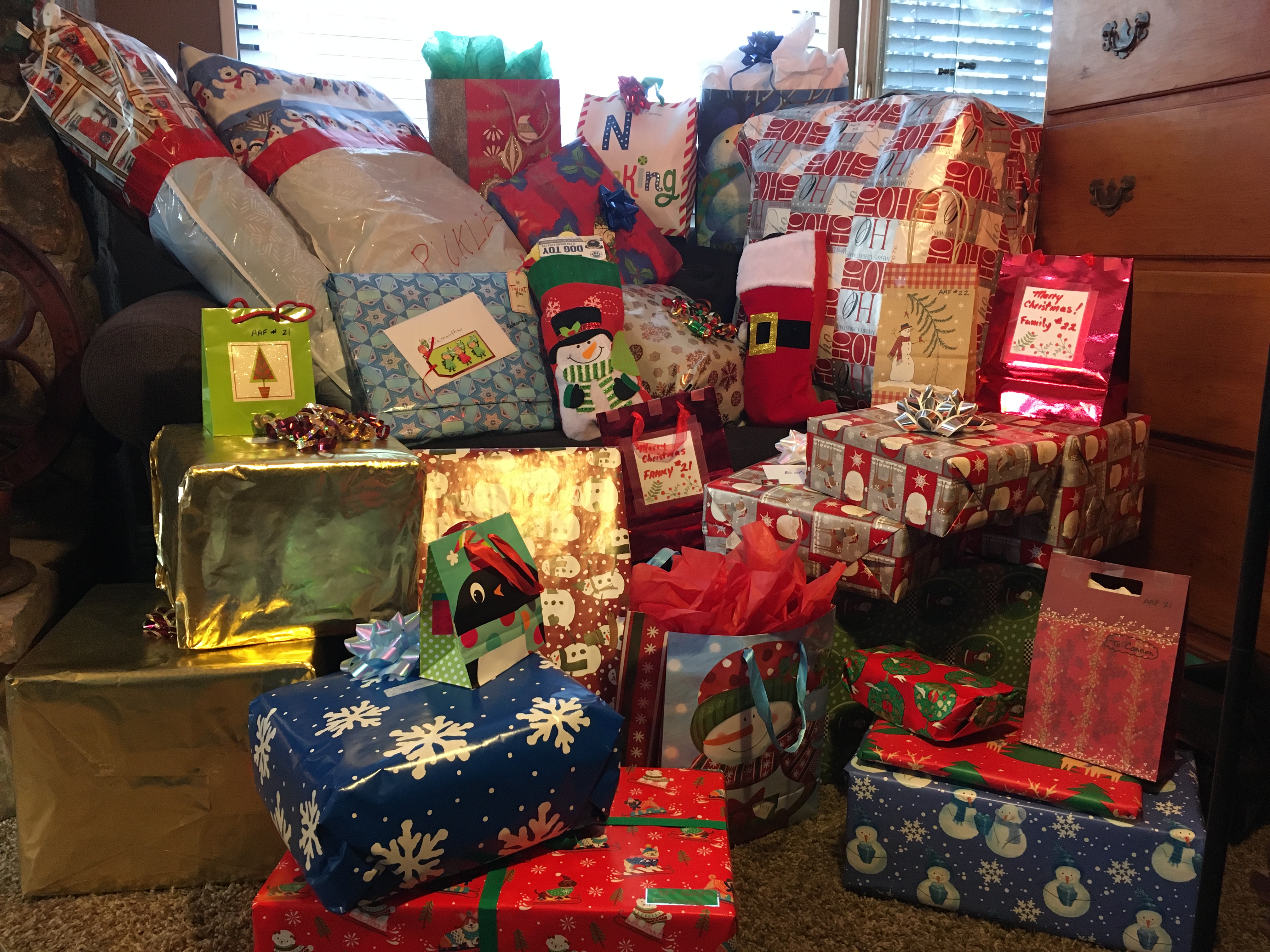 Monthly Newsletter:
ppcnewsletter@providencepcusa.org
MidWeek Update:
ppcmwu@providencepcusa.org
Address:
18632 Pony Express Drive, Suite 105, Parker, CO 80134
Phone: 720-851-6881
MidWeek Update Deadline:
NOON on Tuesday
ppcmwu@providencepcusa.org
Hearing Loop is available in our Sanctuary
MidWeek Scripture Reflection
Micah 5:2-5a
2 But you, O Bethlehem of Ephrathah, who are one of the little clans of Judah, from you shall come forth for me one who is to rule in Israel, whose origin is from of old, from ancient days. 3 Therefore he shall give them up until the time when she who is in labor has brought forth; then the rest of his kindred shall return to the people of Israel. 4 And he shall stand and feed his flock in the strength of the Lord, in the majesty of the name of the Lord his God. And they shall live secure, for now he shall be great to the ends of the earth; 5 and he shall be the one of peace. If the Assyrians come into our land and tread upon our soil, we will raise against them seven shepherds and eight installed as rulers.
Luke 1:39-55
39 In those days Mary set out and went with haste to a Judean town in the hill country, 40 where she entered the house of Zechariah and greeted Elizabeth. 41 When Elizabeth heard Mary's greeting, the child leaped in her womb. And Elizabeth was filled with the Holy Spirit 42 and exclaimed with a loud cry, "Blessed are you among women, and blessed is the fruit of your womb. 43 And why has this happened to me, that the mother of my Lord comes to me? 44 For as soon as I heard the sound of your greeting, the child in my womb leaped for joy. 45 And blessed is she who believed that there would be a fulfillment of what was spoken to her by the Lord."
46 And Mary said, "My soul magnifies the Lord,
47     and my spirit rejoices in God my Savior,
48 for he has looked with favor on the lowliness of his servant.
Surely, from now on all generations will call me blessed;
49 for the Mighty One has done great things for me,
and holy is his name.
50 His mercy is for those who fear him
from generation to generation.
51 He has shown strength with his arm;
he has scattered the proud in the thoughts of their hearts.
52 He has brought down the powerful from their thrones,
and lifted up the lowly;
53 he has filled the hungry with good things,
and sent the rich away empty.
54 He has helped his servant Israel,
in remembrance of his mercy,
55 according to the promise he made to our ancestors,
to Abraham and to his descendants forever."