A Note From Pastor Dave
We will read of Jairus' daughter this Sunday. The sermon is entitled, a "humble reliance," that even for the synagogue leader, the illness of his daughter reminded him of his frailness. Despite all his piety and hopes and expectations, life and its precariousness keeps him bound to the Christ. On this Fourth of July Weekend, even as we celebrate our history and our aspirations as a country, life with all its frailness, communities and all their fractures, keep us bound to the Christ.
As We remember Independence day this Sunday, I offer this prayer taken from the Christian Relief Organization, Bread for the World:
"Glorious Lord, on this day, we celebrate our nation's birth and the symbol of freedom it represents to many. We acknowledge that you have been the author of this nation and that it is your great faithfulness that has brought us this far.  We continue to trust that your hand will guide her into her purpose and destiny.
Right now, we take this time to thank you for the many freedoms and blessings that we have been given:
We thank you for the freedom we have to worship you and share the Gospel without fear of death.
We thank you for the opportunity to work, study, and play.
We thank you for food to eat, clothes to wear, and a roof above our heads.
We thank you for men and women who have sacrificed their lives on the battlefield to secure the freedoms and blessings that we now enjoy.
We thank you for teachers who work tirelessly to educate the next generation of our nations' citizens and leaders.
We thank you for friendships that enrich our lives and for families and loved ones who love us unconditionally.
Most of all, we thank you for freedom from sin and for the grace and power to live for you.
As we celebrate this Fourth of July, however, we continue to remember the millions of people in our nation, and around the world, who are suffering from food insecurity. You care for them always, and this Fourth of the July, may we never forget to continue to think of, pray for, and love them as ourselves.
In Jesus' Glorious Name We Pray, Amen."
Office Closed: The church office will be closed on July 5th in observance of the July 4th Holiday. We will reopen Tuesday July 6th.
Getting To Know You…
Are you new(er) to Providence? The mission and church life team invites you to stay for coffee and a snack together on July 11th after the service. We look forward to getting to know you better and finding out how we can help you get more connected to the life of Providence.
Deacon Sunday
The first Sunday of every month is Deacon's Sunday. This Sunday July 4, is Deacon Sunday. In addition to your regular giving, you are invited to give to the work of Deacons in our church. The Deacons have been reaching out to Providence Members, regular Visitors and the Community as a whole and recognizing those who need to be celebrated. We will continue to look for ways to reach out to others during the summer months. As providing support is important to all of the Deacons we realize we are not able to provide the support and do what we do without your generous donations. Thank you!
Food Drive for the Parker Task Force
Thank you to everyone who has supported our food collections for the PTF! It is so important that we continue to support families in need during these challenging times. Our next food drive for the Task Force will be Sunday, July 4th. If you are participating in the service via ZOOM, donations can be brought in after the service between 10:30 and 11:30am. A list of their current needs can be found HERE. If you have any questions, please contact the church office. Thank you for your continued support of this important ministry.
Providence Financial Update
At the end of May 31, 2021 the Income and Expenses are as follows:
| | | | |
| --- | --- | --- | --- |
| | Income | Expense | Variance |
| Month of May | $11,433.38 | $16,009.75 | (4,576.37) |
| YTD | $56,788.60 | $65,041.12 | (8,252.52) |
| Per Capita | $1,264.00 | $2,500 | ($1,236.00) |
Coffee and Conversation
Our next meeting will be on 7/06/21 at Providence Presbyterian Church at 9am. We enjoy fellowship, and we continue conversation around the sermon, related scriptures or a poem. It is a chance to get to know each other more, and to grow together. Are you free on Tuesday morning at 9am? Then, come join the fellowship and conversation!
The Communion of Saints: Remembering the Saints We Lost This Year
The last 18 months or so have been an immensely challenging time. It has been a season of much loss and also a season where our ways of remembering and grieving have been complicated. Therefore, we will remember those who have gone to be with the Lord during COVID in our service of worship on July 18th, whether members of the church, or family and friends of members.
We invite you to share the names of loved ones (family or close friends) that you have lost this year. Please let us know their name, relation, date of passing, and we will include them in our service of remembrance. We will also have a table where you may place a picture.
Wanted: A/V Volunteers!
Do you enjoy working with Audio/Video?  Want to learn?  It's easier than you think.  Signup to be a volunteer to help run the A/V system for Sunday Services.  If interested, please contact the church office.
No Godly Play In July
During the month of July there will not be any Sunday School/Godly Play offered as Cassie, our CE Director, is taking a month off to help care for her goats. There will be Children's Bulletins and sanitized colored pencils available in the Narthex for any children that do come. If you have any questions please don't hesitate to reach out to our CE Director Cassie or the church office.
Protocols Regarding Food and Drink at Church Events Have Been Updated!
In keeping with the changes recommended by the CDC and Douglas county, The Session of Providence has made the following updates to our COVID protocols:
Session has decided to allow coffee and food at fellowship and church events. We request food be prepackaged or individually served at this time to avoid unnecessary contact. Coffee is encouraged for Sunday morning, but it will be left to individuals or groups to take the initiative to prepare it. The Deacons will be preparing coffee hour with some treats once a month starting with Sunday July, 4th.
If you have any questions about the update in protocols, please contact Pastor Dave or a member of session.
King Soopers Fundraiser
It's now easier than ever to support Providence Presbyterian Church when you shop at King Soopers and City Market! Simply register your King Soopers/City Market loyalty rewards cards and link it to support Providence. Then King Soopers will donate to us based on the purchases of our supporters. If you don't already have a rewards card, they are available at the customer service desk of any King Soopers or City Market. Here's how to link your King Soopers/City Market loyalty rewards card to support Providence:
Login to your King Soopers or City Market account (or create an account) at www.kingsoopers.com or www.citymarket.com.
Click on Savings & Rewards, then King Soopers Community Rewards, then Enroll Now.
Search for Providence Presbyterian Church or enter our organization number YJ207 and click Enroll.
Your King Soopers/City Market loyalty card will be linked to Providence and you'll be helping us every time you shop! Please contact the church office if you have any questions.
This week at Providence please keep the following people in your prayers:
Tara Strohm, Jim and Judy Nash, Laurie Schmidt, Paul White, Betty Holum, Ken Stabler, Phyllis Christensen, Pat Schwartz, Renee Mastriona, Dave Mosca, Gary Scott, Joyce Kessler, Lea Marot, Kay Norden, Evan & Janell Totten, Shari Reese-Wilson, Dr. Marvin Rydberg, Connor McGoff, Robert McCown, Caley Edwards, Harold Reese and Family, Catherine Buzby, Betty Lutz, Vanessa Pierce and Sherry Flohr. We would also ask you to keep those suffering from COVID-19 in your prayers. Thank you for your prayers.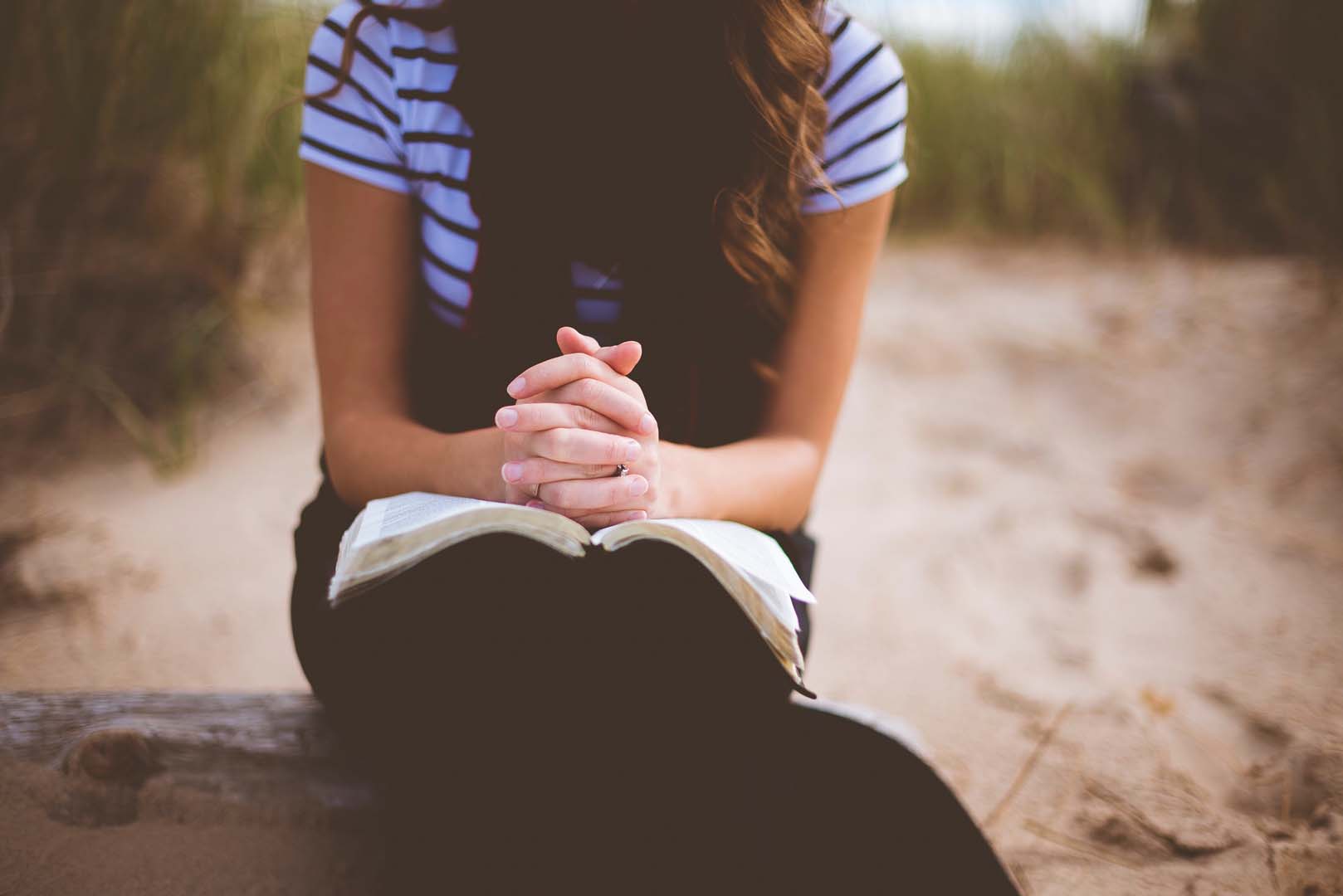 Monthly Newsletter:
ppcnewsletter@providencepcusa.org
MidWeek Update:
ppcmwu@providencepcusa.org
Address:
18632 Pony Express Drive, Suite 105, Parker, CO 80134
Phone: 720-851-6881
MidWeek Update Deadline:
NOON on Tuesday
ppcmwu@providencepcusa.org
Hearing Loop is available in our Sanctuary
MidWeek Scripture Reflection
Psalm 13
1 How long, O Lord? Will you forget me forever? How long will you hide your face from me? 2 How long must I bear pain in my soul, and have sorrow in my heart all day long? How long shall my enemy be exalted over me? 3 Consider and answer me, O Lord my God! Give light to my eyes, or I will sleep the sleep of death, 4 and my enemy will say, "I have prevailed"; my foes will rejoice because I am shaken. 5 But I trusted in your steadfast love; my heart shall rejoice in your salvation. 6 I will sing to the Lord, because he has dealt bountifully with me.
Mark 5:21-24, 35-43
21 When Jesus had crossed again in the boat to the other side, a great crowd gathered around him; and he was by the sea. 22 Then one of the leaders of the synagogue named Jairus came and, when he saw him, fell at his feet 23 and begged him repeatedly, "My little daughter is at the point of death. Come and lay your hands on her, so that she may be made well, and live." 24 So he went with him. And a large crowd followed him and pressed in on him.
35 While he was still speaking, some people came from the leader's house to say, "Your daughter is dead. Why trouble the teacher any further?" 36 But overhearing what they said, Jesus said to the leader of the synagogue, "Do not fear, only believe." 37 He allowed no one to follow him except Peter, James, and John, the brother of James. 38 When they came to the house of the leader of the synagogue, he saw a commotion, people weeping and wailing loudly. 39 When he had entered, he said to them, "Why do you make a commotion and weep? The child is not dead but sleeping." 40 And they laughed at him. Then he put them all outside, and took the child's father and mother and those who were with him, and went in where the child was. 41 He took her by the hand and said to her, "Talitha cum," which means, "Little girl, get up!" 42 And immediately the girl got up and began to walk about (she was twelve years of age). At this they were overcome with amazement. 43 He strictly ordered them that no one should know this, and told them to give her something to eat.