A Note From Pastor Dave
Happy Thanksgiving, and a blessed Advent! We are entering the season of holidays. I hope we can do so with a sense of observation, contemplation, gratitude, and wonder. As you gather with family and friends this week, I hope you keep each other safe, and I hope you take a moment together to put words around your gratitude. May the work of preparation and setting the table bring pleasure and may the moment of eating remind you of how blessed you are. And as we worship on Sunday, we enter the season of Advent and are thus invited into a season of preparation, observation, and anticipation. The Christmas story is not just a past event but is part of an active story of God at work in the world, and a story not yet come to fulness. In Advent we anticipate Christ's return. May God ready our hearts to be open and attentive, rather than carried along by the busyness of the season. May our eyes and ears become attuned to God at work in us and around us, that we might give ourselves more fully to Christ's kingdom. See you on Sunday!
Pledge Cards
While we have brought our stewardship season to a close, we still encourage and welcome your pledges. If you plan to pledge for the upcoming year but have not turned in your pledge card yet please send it to the church office as soon as possible. If you need a new card CLICK HERE to download one and print it out. Thank you for re-investing again in this community and what God is doing and is going to do in and through us as a church!
Online Giving
You can now give online! Providence Presbyterian Church has partnered with the Presbyterian Foundation to offer a convenient, safe and secure way for our community to give online. Visit our giving page on our website for information on how to donate to Providence electronically.
Upcoming Sundays:
Coffee or tea anyone? We will now have coffee and tea available before church in the fellowship room on Sunday Mornings. Please grab a drink and socialize with us!
Deacon Sunday: Sunday December 5th, is Deacon Sunday for the month of December. In addition to your regular giving, you are invited to give to the work of Deacons in our church. The Deacons are starting to do our end of year giving to those organizations who help those in need this time of year or individuals who find themselves in need this time of year. Providing support to our community is important to all of the Deacons and we realize we are not able to do what we do without your generous donations. Thank you!
Collection for the Parker Task Force: Due to the Parker Task Force return to doing food collections at local grocery stores on Saturdays, Providence will now be doing collections once a month on the 3rd Sunday of the month. Our next collection for the Task Force will be December 19th, 2021. Donations can be brought in to the church during the week beforehand if you are participating in the service via Zoom. If you have any questions, please contact the church office. Thank you for your continued support of the Parker Task Force!
Missions/Church Life: Ways to volunteer at church and in our community:
Christmas for 2 Families in Need: We are looking for volunteers to help purchase and wrap Christmas gifts for 2 needy families assigned to Providence by the Parker Task Force. All gifts need to be wrapped with a tag showing the family members name and family number and brought to the church no later than December 7th, 2021. They will be delivered to the Task Force on December 10th. A limit of about $50 per person is suggested. If you are interested in providing a gift for one of the family members, please contact the church office. We will give you the name, age, size, and the wish list for the child or adult. This is a tremendous opportunity to bless others this holiday season.
Serve as a Greeter on Sunday Mornings: The primary role of a greeter is to welcome people at the entrance to the church and take attendance. For more information or to volunteer please contact Chris Hudson or the church office.
Upcoming Events & Announcements:
Women's Support Group: The women's support group will meet on the second and fourth Thursday of the month in the Providence Fellowship Hall at 3:30pm. The next meeting is on December 9th, 2021. There will be no meeting the week of Thanksgiving. Questions? Contact Bonnie (970-250-9362) or Dee (901-481-2251).
Men's Breakfast: The men's breakfast will meet on December 16th at 7:30am at the Egg & U. Come join us for a meal and fellowship. Questions? Contact Steve Heald (303-730-5759).
PPC Book Club: Our book club will meet Thursday December 16, 2021 at 2:00 at church and on ZOOM. The book we are reading is Their Eyes Were Watching God by Zora Neale Hurston. Everyone is welcome.
Spreading Christmas Cheer for the Homebound: The women of Providence would like to give some Christmas and holiday cheer to the shut-in members of congregation who are not able to attend regular church services or other holiday events. On Wednesday, December 15th at 1:30 p.m. we will meet in the Sanctuary to sign cards and make gift boxes of cookies and Christmas candy for each of our homebound members. Please bring a box of Christmas cards and either 3 dozen of your favorite Christmas Cookie recipe or some bags of your favorite Christmas candy. Addresses, stamps, and gift boxes will be provided. Please RSVP by December 7th to Liz Jansch at 730-842-4656 or lizjansch@yahoo.com.
Poinsettias: If you would like to purchase a poinsettia to decorate our sanctuary during the holidays, the envelopes to order one are now available on the table in the narthex. The cost is $10.00 for each poinsettia. Dedication information can be written on the envelope. You may place your envelope in the collection plate on Sunday mornings or leave it on Alaina's desk in the office. The last date for ordering will be December 19th, and you may take your plant home after the Christmas Eve Service.
Coffee and Conversation: Weekly on Tuesday mornings from 9 to 10am. We connect, reflect on Sunday's sermon and scriptures with observations and questions, and close in prayer. It is a chance to get to know each other more, to grow together, and to linger longer with the scriptures. Come join us!
King Soopers Fundraiser: Our Kings Soopers fundraiser earned $325 for Providence in the 3rd quarter. Thank you to all the individuals and families that are continuing to support the church in this way. It's now easier than ever to support Providence Presbyterian Church when you shop at King Soopers and City Market! King Soopers has changed its charitable fundraising program and no longer requires you to purchase a gift card from us. Simply register your King Soopers/City Market loyalty rewards cards and link it to support Providence. Then King Soopers will donate to us based on the purchases of our supporters. If you don't already have a rewards card, they are available at the customer service desk of any King Soopers or City Market. Here's how to link your King Soopers/City Market loyalty rewards card to support Providence:
Login to your King Soopers or City Market account (or create an account) at www.kingsoopers.com or www.citymarket.com.
Click on Savings & Rewards, then King Soopers Community Rewards, then Enroll Now.
Search for Providence Presbyterian Church or enter our organization number YJ207 and click Enroll.
Your King Soopers/City Market loyalty card will be linked to Providence and you'll be helping us every time you shop! Please feel free to contact the church office if you have any questions.
Meals for Ken Stabler: Thank you to the 5 volunteers that brought meals for Ken during his recovery! Ken and Providence are very blessed and grateful for your help.
Heather Chimhoga Orphan Center (HCOC) Updates: Water is obtained for HCOC from wells drilled via boreholes. The wells are sometimes damaged by outsiders trying to get to the water. Repairs are in progress on one of the wells with the help of the community.  The plan is to construct a two-room house and put solar panels on top of the roof.   Someone would then live there and serve as security for the system.  Another borehole well still needs fencing and security and the two-room building solution is being considered. Also, HCOC has formed a new partnership with a non-profit called Foundations for Farming. They are providing training to the community on farming and irrigating strategies.
2021 Per Capita Assessment
Per Capita is one way we support the larger Presbyterian church as well as the local Presbytery, and it is a way we express our connectedness as the larger Church. This supports administrative expenses as well as a portion for the General Assembly. This assessment is based on the number of members at $32 per member, and paid by the church. If you would be willing to help with the cost of our assessment by contributing this for each member of your family, we would be most appreciative. Please make your check payable to the church, and put in the memo: Per Capita.
This week at Providence please keep the following people in your prayers:
Jim and Judy Nash, Laurie Schmidt, Paul White, Betty Holum, Ken Stabler, Phyllis Christensen, Pat Schwartz, Renee Mastriona, Lea Marot, Evan & Janell Totten, Donna Hoyt, Jacqueline Murphy, Kris Fairbanks, Higgins Family, Sharyn Horvath, Robert McCown, Harold Reese and Family, Betty Lutz, Vanessa Pierce, Sherry Flohr, Cindy Roth, Deanna, Patsy Slack, Renee and Mark. We would also ask you to keep those suffering from COVID-19 in your prayers. Thank you for your prayers.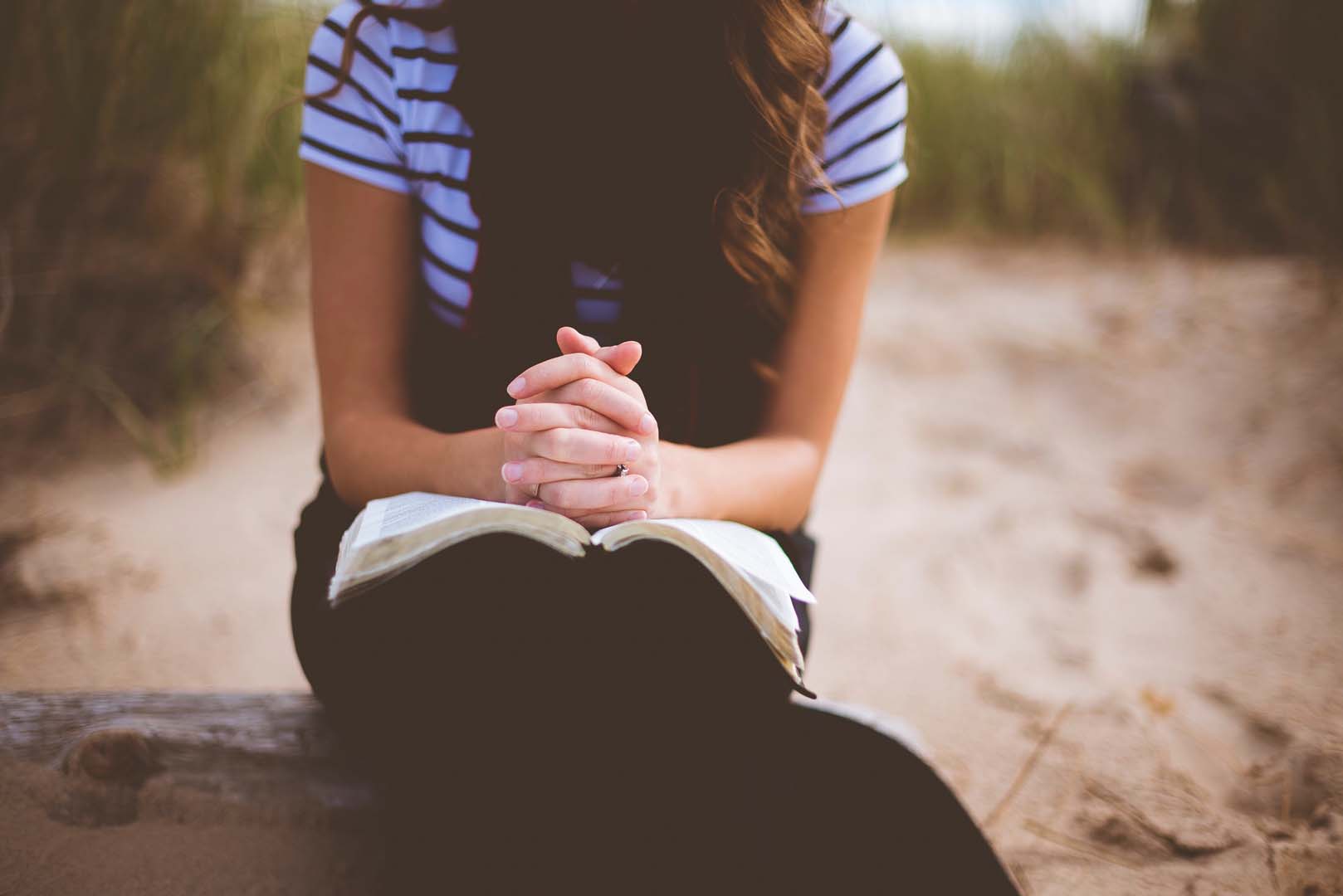 Monthly Newsletter:
ppcnewsletter@providencepcusa.org
MidWeek Update:
ppcmwu@providencepcusa.org
Address:
18632 Pony Express Drive, Suite 105, Parker, CO 80134
Phone: 720-851-6881
MidWeek Update Deadline:
NOON on Tuesday
ppcmwu@providencepcusa.org
Hearing Loop is available in our Sanctuary
MidWeek Scripture Reflection
Jeremiah 33
The word of the Lord came to Jeremiah a second time, while he was still confined in the court of the guard: 2 Thus says the Lord who made the earth, the Lord who formed it to establish it—the Lord is his name: 3 Call to me and I will answer you, and will tell you great and hidden things that you have not known. 4 For thus says the Lord, the God of Israel, concerning the houses of this city and the houses of the kings of Judah that were torn down to make a defense against the siege ramps and before the sword: 5 The Chaldeans are coming in to fight and to fill them with the dead bodies of those whom I shall strike down in my anger and my wrath, for I have hidden my face from this city because of all their wickedness. 6 I am going to bring it recovery and healing; I will heal them and reveal to them abundance of prosperity and security. 7 I will restore the fortunes of Judah and the fortunes of Israel, and rebuild them as they were at first. 8 I will cleanse them from all the guilt of their sin against me, and I will forgive all the guilt of their sin and rebellion against me. 9 And this city shall be to me a name of joy, a praise and a glory before all the nations of the earth who shall hear of all the good that I do for them; they shall fear and tremble because of all the good and all the prosperity I provide for it. 10 Thus says the Lord: In this place of which you say, "It is a waste without human beings or animals," in the towns of Judah and the streets of Jerusalem that are desolate, without inhabitants, human or animal, there shall once more be heard 11 the voice of mirth and the voice of gladness, the voice of the bridegroom and the voice of the bride, the voices of those who sing, as they bring thank offerings to the house of the Lord:
"Give thanks to the Lord of hosts,
for the Lord is good,
for his steadfast love endures forever!"
For I will restore the fortunes of the land as at first, says the Lord.
12 Thus says the Lord of hosts: In this place that is waste, without human beings or animals, and in all its towns there shall again be pasture for shepherds resting their flocks. 13 In the towns of the hill country, of the Shephelah, and of the Negeb, in the land of Benjamin, the places around Jerusalem, and in the towns of Judah, flocks shall again pass under the hands of the one who counts them, says the Lord. 14 The days are surely coming, says the Lord, when I will fulfill the promise I made to the house of Israel and the house of Judah. 15 In those days and at that time I will cause a righteous Branch to spring up for David; and he shall execute justice and righteousness in the land. 16 In those days Judah will be saved and Jerusalem will live in safety. And this is the name by which it will be called: "The Lord is our righteousness." 17 For thus says the Lord: David shall never lack a man to sit on the throne of the house of Israel, 18 and the levitical priests shall never lack a man in my presence to offer burnt offerings, to make grain offerings, and to make sacrifices for all time. 19 The word of the Lord came to Jeremiah: 20 Thus says the Lord: If any of you could break my covenant with the day and my covenant with the night, so that day and night would not come at their appointed time, 21 only then could my covenant with my servant David be broken, so that he would not have a son to reign on his throne, and my covenant with my ministers the Levites. 22 Just as the host of heaven cannot be numbered and the sands of the sea cannot be measured, so I will increase the offspring of my servant David, and the Levites who minister to me. 23 The word of the Lord came to Jeremiah: 24 Have you not observed how these people say, "The two families that the Lord chose have been rejected by him," and how they hold my people in such contempt that they no longer regard them as a nation? 25 Thus says the Lord: Only if I had not established my covenant with day and night and the ordinances of heaven and earth, 26 would I reject the offspring of Jacob and of my servant David and not choose any of his descendants as rulers over the offspring of Abraham, Isaac, and Jacob. For I will restore their fortunes, and will have mercy upon them.
Luke 1:5-25
5 In the days of King Herod of Judea, there was a priest named Zechariah, who belonged to the priestly order of Abijah. His wife was a descendant of Aaron, and her name was Elizabeth. 6 Both of them were righteous before God, living blamelessly according to all the commandments and regulations of the Lord. 7 But they had no children, because Elizabeth was barren, and both were getting on in years. 8 Once when he was serving as priest before God and his section was on duty, 9 he was chosen by lot, according to the custom of the priesthood, to enter the sanctuary of the Lord and offer incense. 10 Now at the time of the incense offering, the whole assembly of the people was praying outside. 11 Then there appeared to him an angel of the Lord, standing at the right side of the altar of incense. 12 When Zechariah saw him, he was terrified; and fear overwhelmed him. 13 But the angel said to him, "Do not be afraid, Zechariah, for your prayer has been heard. Your wife Elizabeth will bear you a son, and you will name him John. 14 You will have joy and gladness, and many will rejoice at his birth, 15 for he will be great in the sight of the Lord. He must never drink wine or strong drink; even before his birth he will be filled with the Holy Spirit. 16 He will turn many of the people of Israel to the Lord their God. 17 With the spirit and power of Elijah he will go before him, to turn the hearts of parents to their children, and the disobedient to the wisdom of the righteous, to make ready a people prepared for the Lord." 18 Zechariah said to the angel, "How will I know that this is so? For I am an old man, and my wife is getting on in years." 19 The angel replied, "I am Gabriel. I stand in the presence of God, and I have been sent to speak to you and to bring you this good news. 20 But now, because you did not believe my words, which will be fulfilled in their time, you will become mute, unable to speak, until the day these things occur." 21 Meanwhile the people were waiting for Zechariah, and wondered at his delay in the sanctuary. 22 When he did come out, he could not speak to them, and they realized that he had seen a vision in the sanctuary. He kept motioning to them and remained unable to speak. 23 When his time of service was ended, he went to his home. 24 After those days his wife Elizabeth conceived, and for five months she remained in seclusion. She said, 25 "This is what the Lord has done for me when he looked favorably on me and took away the disgrace I have endured among my people."