A Note From Pastor Dave
Hello all,
Summer is winding down. Kids are back in school. Morning traffic is to be feared and avoided. Our commitment to getting back to normal is being further complicated by a rise in COVID spread due to the Delta variant. Despite all this, I am longing for ways to come together again, to connect around our stories and a common calling to grow and serve together in Christ.
Tuesday August 31st 6pm is coming up quickly. It's an evening that I hope as many as possible will come be a part of. It is an invitation to tell stories. Amid all the questions and stress, confusion and frustration, I want you to think back to moments when God met you in this church. Or, if you are newer to Providence, tell us about a moment at a different church. When was the church at its best?
Here are some primer questions for you: Remembering your history at Providence (or the church more broadly), when did you feel most motivated or blessed? What is a moment when you felt close to God, or when you grew the most, or had the clearest sense of the church? And as you remember back, press into the details of the story. Who was there? What happened? What was most exciting? What part did you play? etc.
I'm eager to hear your stories, and for us to get in touch with the core of what it means for us to be the church together. If the particulars of a meal are concerning to you considering COVID, please let me know and we will adjust. We want you to be involved.
Peace,
Dave
Installation Service for Pastor Dave
Installation service for Pastor Dave on Sunday, August 29th at 3:30pm.
Church-wide meal and conversation on Tuesday, August 31st at 6pm.
Read Pastor Dave's letter about these upcoming events.
Attention Golfers and Duffers!
Come join us on Wednesday, September 1st at the incredible Arrowhead Golf Course to play in the ZMP Open Golf Tournament. Afterwards, stay for lunch and participate in the auction to bid on some great items or experiences. This event doesn't just apply to golfers; lunch and the auction at this beautiful Clubhouse are open to all. The proceeds go to the Zimbabwe Mission Partnership for care of the orphans. Click here for more information. Great course, great cause. See you out there!
Update from Heather Chimhoga Orphan Center: Susan Jones, ZMP's board chairman received the following from our head nurse Beauty regarding COVID at HCOC:
Good evening Susan,
All is well here as HCOC workers are not directly affected. Cases are decreasing now. All the kids are safe and healthy. Sure Susan it is not by our wisdom and intelligence that we are alive. Your prayers have taken us this far. I hope all is well with you and your family and all the ZMP family. Your prayers and support will always keep us going.
Love and blessings,
Beauty
Clerk of Session
Lynn Hoy has served as our Clerk of Session, and we are extremely grateful for her diligence and proactive-ness. She has relocated, however, back to Florida. She is going to finish her term, continuing to the end of the year virtually. We will, in the meantime, need to identify a new Clerk of Session. If you are interested or willing, please let us know. You can contact Lynn, Pastor Dave, or a member of Session for more information.
Coffee and Conversation
The next Coffee and Conversation will be held on 8/24/21 at Providence Presbyterian Church at 9am. We enjoy fellowship, and we continue conversation around the sermon, related scriptures or a poem. It is a chance to get to know each other more, and to grow together. Are you free on Tuesday morning at 9am? Then, come join the fellowship and conversation!
Deacon Sunday
The first Sunday of every month is Deacon's Sunday. Sunday Sept 5th, is Deacon Sunday. in addition to your regular giving, you are invited to give to the work of Deacons in our church. The Deacons have been reaching out to Providence Members, regular Visitors and the Community as a whole. We will be gearing up for Fall with ways to support our friends, family and neighbors in staying connected with one another. As providing support is important to all of the Deacons we realize we are not able to provide the support and do what we do without your generous donations. Thank you!
Food Drive for the Parker Task Force
Due to the Parker Task Force return to doing food collections at local grocery stores on Saturdays, Providence will now be doing collections once a month on the 3rd Sunday of the month. Our next food drive for the Task Force will be Sunday, September 19th. If you are participating in the service via ZOOM, donations can be brought in after the service between 10:30 and 11:30am. A list of their current needs can be found HERE. If you have any questions, please contact Steve Heald at 303-730-5759. Thank you to everyone who has supported our food collections for the PTF! It is so important that we continue to support families in need during these challenging times.
Coins for Christ
Coins for Christ is a program that was started several years ago to help fund Providence's capital campaign. It encourages members to collect loose change and bring it in once a month to donate. After discussion, Session has decided that moving forward it better fits the current financial needs of Providence to have the money from Coins for Christ go towards the operating fund to help cover shortfalls in the budget exacerbated by COVID-19. The Coins for Christ donation will occur on the last Sunday of each month. On that Sunday we encourage members to bring their loose change to donate towards Providence's operating fund. If you have any questions, please don't hesitate to reach out to a member of Session or Pastor Dave.
Wanted: A/V Volunteers!
Do you enjoy working with Audio/Video?  Want to learn?  It's easier than you think.  Signup to be a volunteer to help run the A/V system for Sunday Services.  If interested, please contact Rob Krause @ 303-766-5887 or rob@thehouseofkrause.com.
King Soopers Fundraiser
It's now easier than ever to support Providence Presbyterian Church when you shop at King Soopers and City Market! Simply register your King Soopers/City Market loyalty rewards cards and link it to support Providence. Then King Soopers will donate to us based on the purchases of our supporters. If you don't already have a rewards card, they are available at the customer service desk of any King Soopers or City Market. Here's how to link your King Soopers/City Market loyalty rewards card to support Providence:
Login to your King Soopers or City Market account (or create an account) at www.kingsoopers.com or www.citymarket.com.
Click on Savings & Rewards, then King Soopers Community Rewards, then Enroll Now.
Search for Providence Presbyterian Church or enter our organization number YJ207 and click Enroll.
Your King Soopers/City Market loyalty card will be linked to Providence and you'll be helping us every time you shop! Please contact the church office if you have any questions.
Providence Financial Update
At the end of July 31, 2021 the Income and Expenses are as follows:
| | | | |
| --- | --- | --- | --- |
| | Income | Expense | Variance |
| Month of June | $13,043.66 | $12,283.37 | 760.29 |
| YTD | $75,098.07 | $89,406.54 | (14,308.47) |
| Per Capita | $1,360.00 | $2,500.00 | ($1,140.00) |
This week at Providence please keep the following people in your prayers:
Tara Strohm, Jim and Judy Nash, Laurie Schmidt, Paul White, Betty Holum, Ken Stabler, Phyllis Christensen, Pat Schwartz, Renee Mastriona, Gary Scott, Joyce Kessler, Lea Marot, Evan & Janell Totten, Shari Reese-Wilson, Donna Hoyt, Sharon Strange, Dr. Marvin Rydberg, Robert McCown, Caley Edwards, Harold Reese and Family, Catherine Buzby, Betty Lutz, Vanessa Pierce, Sherry Flohr, Dalton Kohl, Andy Hankins and Renee. We would also ask you to keep those suffering from COVID-19 in your prayers. Thank you for your prayers.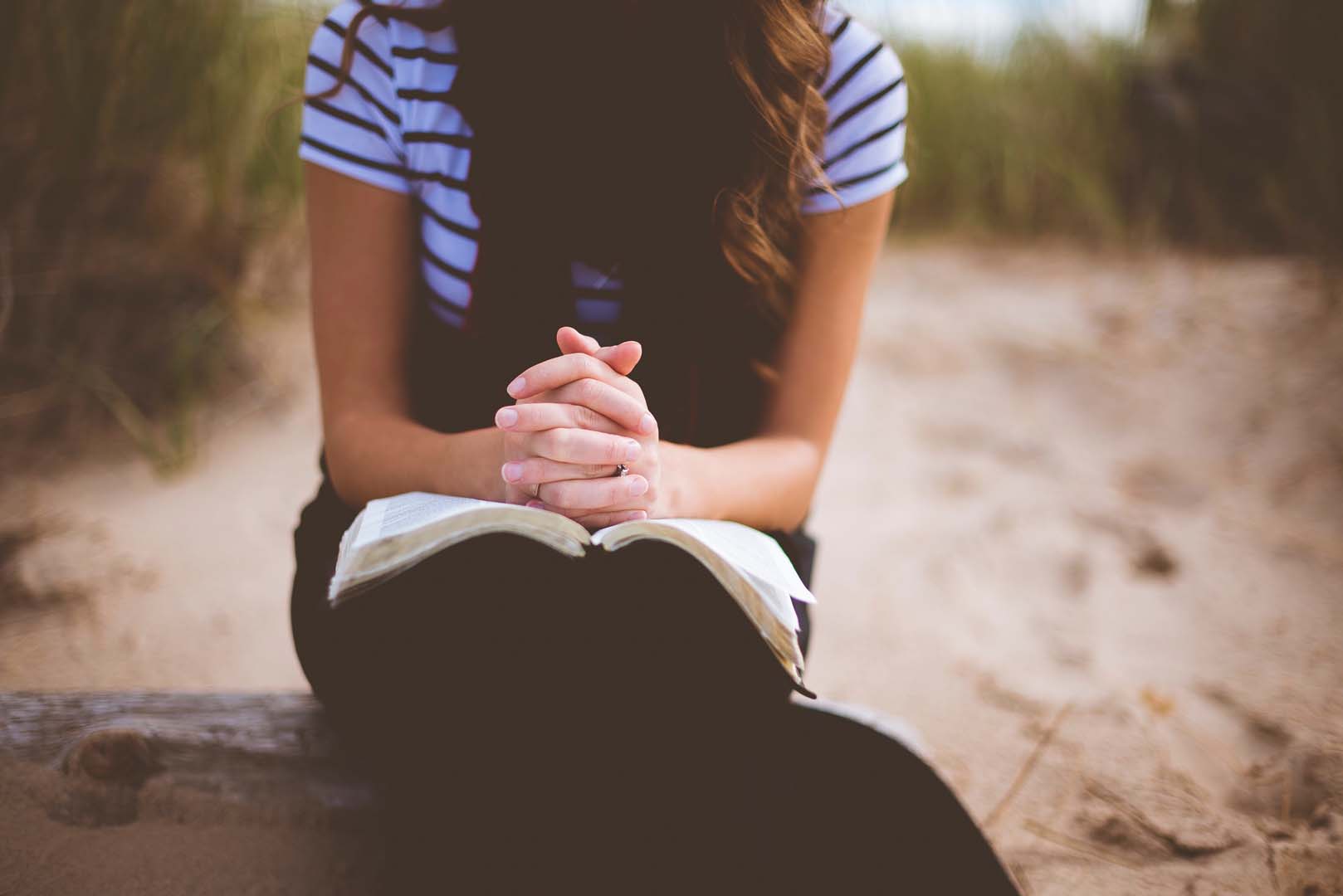 Monthly Newsletter:
ppcnewsletter@providencepcusa.org
MidWeek Update:
ppcmwu@providencepcusa.org
Address:
18632 Pony Express Drive, Suite 105, Parker, CO 80134
Phone: 720-851-6881
MidWeek Update Deadline:
NOON on Tuesday
ppcmwu@providencepcusa.org
Hearing Loop is available in our Sanctuary
MidWeek Scripture Reflection
1 Kings 8:1-11, 22-30, 41-43
Then Solomon assembled the elders of Israel and all the heads of the tribes, the leaders of the ancestral houses of the Israelites, before King Solomon in Jerusalem, to bring up the ark of the covenant of the Lord out of the city of David, which is Zion. 2 All the people of Israel assembled to King Solomon at the festival in the month Ethanim, which is the seventh month. 3 And all the elders of Israel came, and the priests carried the ark. 4 So they brought up the ark of the Lord, the tent of meeting, and all the holy vessels that were in the tent; the priests and the Levites brought them up. 5 King Solomon and all the congregation of Israel, who had assembled before him, were with him before the ark, sacrificing so many sheep and oxen that they could not be counted or numbered. 6 Then the priests brought the ark of the covenant of the Lord to its place, in the inner sanctuary of the house, in the most holy place, underneath the wings of the cherubim. 7 For the cherubim spread out their wings over the place of the ark, so that the cherubim made a covering above the ark and its poles. 8 The poles were so long that the ends of the poles were seen from the holy place in front of the inner sanctuary; but they could not be seen from outside; they are there to this day. 9 There was nothing in the ark except the two tablets of stone that Moses had placed there at Horeb, where the Lord made a covenant with the Israelites, when they came out of the land of Egypt. 10 And when the priests came out of the holy place, a cloud filled the house of the Lord, 11 so that the priests could not stand to minister because of the cloud; for the glory of the Lord filled the house of the Lord.
22 Then Solomon stood before the altar of the Lord in the presence of all the assembly of Israel, and spread out his hands to heaven. 23 He said, "O Lord, God of Israel, there is no God like you in heaven above or on earth beneath, keeping covenant and steadfast love for your servants who walk before you with all their heart, 24 the covenant that you kept for your servant my father David as you declared to him; you promised with your mouth and have this day fulfilled with your hand. 25 Therefore, O Lord, God of Israel, keep for your servant my father David that which you promised him, saying, 'There shall never fail you a successor before me to sit on the throne of Israel, if only your children look to their way, to walk before me as you have walked before me.' 26 Therefore, O God of Israel, let your word be confirmed, which you promised to your servant my father David. 27 "But will God indeed dwell on the earth? Even heaven and the highest heaven cannot contain you, much less this house that I have built! 28 Regard your servant's prayer and his plea, O Lord my God, heeding the cry and the prayer that your servant prays to you today; 29 that your eyes may be open night and day toward this house, the place of which you said, 'My name shall be there,' that you may heed the prayer that your servant prays toward this place. 30 Hear the plea of your servant and of your people Israel when they pray toward this place; O hear in heaven your dwelling place; heed and forgive.
41 "Likewise when a foreigner, who is not of your people Israel, comes from a distant land because of your name 42 —for they shall hear of your great name, your mighty hand, and your outstretched arm—when a foreigner comes and prays toward this house, 43 then hear in heaven your dwelling place, and do according to all that the foreigner calls to you, so that all the peoples of the earth may know your name and fear you, as do your people Israel, and so that they may know that your name has been invoked on this house that I have built.
John 6:51-69
51 I am the living bread that came down from heaven. Whoever eats of this bread will live forever; and the bread that I will give for the life of the world is my flesh." 52 The Jews then disputed among themselves, saying, "How can this man give us his flesh to eat?" 53 So Jesus said to them, "Very truly, I tell you, unless you eat the flesh of the Son of Man and drink his blood, you have no life in you. 54 Those who eat my flesh and drink my blood have eternal life, and I will raise them up on the last day; 55 for my flesh is true food and my blood is true drink. 56 Those who eat my flesh and drink my blood abide in me, and I in them. 57 Just as the living Father sent me, and I live because of the Father, so whoever eats me will live because of me. 58 This is the bread that came down from heaven, not like that which your ancestors ate, and they died. But the one who eats this bread will live forever." 59 He said these things while he was teaching in the synagogue at Capernaum. 60 When many of his disciples heard it, they said, "This teaching is difficult; who can accept it?" 61 But Jesus, being aware that his disciples were complaining about it, said to them, "Does this offend you? 62 Then what if you were to see the Son of Man ascending to where he was before? 63 It is the spirit that gives life; the flesh is useless. The words that I have spoken to you are spirit and life. 64 But among you there are some who do not believe." For Jesus knew from the first who were the ones that did not believe, and who was the one that would betray him. 65 And he said, "For this reason I have told you that no one can come to me unless it is granted by the Father." 66 Because of this many of his disciples turned back and no longer went about with him. 67 So Jesus asked the twelve, "Do you also wish to go away?" 68 Simon Peter answered him, "Lord, to whom can we go? You have the words of eternal life. 69 We have come to believe and know that you are the Holy One of God."