A Note From Pastor Dave
Greetings, Providence!
I extend my gratitude once more to those that have stepped up in recent weeks. Since the start of this year COVID has affected the families of Alaina, our administrator, Kasia, our director of music, Tom Roth, pastor of Step 7, and my family and I. Others in the congregation and community have also dealt with this. And in spite of all this, you all have been flexible and caring to one another, and have filled in for staff as needed. So, thank you!
I look forward to being back in the pulpit on Sunday as we entertain the mystery of the sermon on the mount/plain. There are certain mysteries to our faith, meaning aspects that we can't fully explain or reconcile but which we uphold as true and essential. Jesus's sermon that lifts up the poor and the lowly and the persecuted is one of those. Join us as we consider the kingdom values Jesus lifts up for us. Hope to see you Sunday morning either in person or on Zoom!
Peace,
Pastor Dave
Sunday Worship
We are worshipping in two ways: In-person in the sanctuary and over Zoom, Sundays at 9:30am with precautions in place. The service will also be posted to the website by Monday morning as well.
Note concerning precautions: We continue to worship in person and over Zoom. Meetings and gatherings continue in person and over Zoom as well. However, during this time of heightened COVID spread, we continue our spaced seating, and encourage us all to maintain spacing as much as possible. If you are not feeling 100% we invite you to wear a mask or participate over Zoom. Over the next couple months of heightened concern and uncertainty, we invite us all to be extra-cautious with each other's health.
Online Giving
You can now give online! Providence Presbyterian Church has partnered with the Presbyterian Foundation to offer a convenient, safe and secure way for our community to give online. Visit our giving page on our website for information on how to donate to Providence electronically.
Upcoming Sundays:
Collection for the Parker Task Force: Thank you for your continued support of the Parker Task Force! Our next collection for the Task Force is February 20th, 2022. They currently have a big need for crackers and soup. If you plan to make a gift card or cash donation, please keep it separate from the food donations. Questions? Please contact the church office.
Missions/Church Life: Ways to volunteer at church and in our community:
Volunteer Opportunity with CrossPurpose: Our church has two volunteer opportunities on Wednesday, February 16th at 4:00 pm to assist CrossPurpose with dining set up, food preparation and then clean-up for their weekly dinner meeting. Their facility is located at 3855 S Broadway, Englewood and your entire time lasts about 3.5 hours and includes your meal. Neal & Liz Jansch volunteered last November and enjoyed their time there. If you are interested in volunteering for this date or in the future, please contact the church office.
We are looking for greeters and ushers! We are thankful for those who regularly serve as greeters and ushers, however we are in need of more help in these capacities.
As Greeters, we would like you to stand near the door to greet and welcome people as they come to worship. Greeters also help visitors by directing them to our Hospitality Table where they can get information about our church and provide us with their contact information. Greeters no longer need to take attendance so they can focus on greeting and welcoming.
As Ushers, you assist with lighting the candles, making sure everyone has a bulletin or communion elements, keep an eye towards the door for any late arrivals, and help collect and count the offering. Because Ushers are involved in the handling of money, we ask for Ushers to have a background check.
If you are willing to help in either of these capacities, see the sign-up sheet in the narthex, or contact Chris Hudson or the church office.
Upcoming Events & Announcements:
Restaurant Week @ Providence: Denver's Restaurant week is back and will be March 11-20, 2022 and Providence wants you to join us for a night out! This year you can sign up for a price point that you would like to pay ($25, $35 or $45) and then a restaurant will be picked in the price range you selected and reservations will be made for the group to attend together. Sign-up sheets can be found on the white board in the Narthex. If you would like to participate this year and have a restaurant you'd like to visit or just have questions about this event, please contact Steve Heald or the church office.
Women's Support Group: The women's support group will meet on the second and fourth Thursday of the month in the Providence Fellowship Hall at 3:30pm. The next meeting is February 24th, 2022. Questions? Contact Bonnie, Dee or the church office.
PPC Book Club: Our book club will meet Thursday February 17th, 2022 at 2:00 at church and on ZOOM. The book we are reading is The Shell Collector, by Nancy Naigle. Everyone is welcome.
Adult Education: Providence's Adult Sunday School class is every Sunday following the church service. The class will start approximately 15 minutes after the church service in the sanctuary. Bring your Bibles and questions with you Please join us as we always have a great discussion and a lot of fun. Everyone is welcome.
Men's Breakfast: The men's breakfast will meet on February 17th at 7:30am at Bread & Butter (formerly the Egg & U). Come join us for a meal and fellowship. Questions? Contact the church office.
Flowers for the Sanctuary: We like to have fresh flower arrangements to adorn our communion table for seasonal and special occasions. If you would like to donate flowers in memory of or in honor of a loved one, there is a sign-up sheet on the wall above the table in the narthex (to the left of Pastor David's office door). After the service for which you provide flowers, you are encouraged to take them home for your further enjoyment.
Coffee and Conversation: Coffee and Conversation meets weekly on Tuesday mornings from 9 to 10am. We connect, reflect on Sunday's sermon and scriptures with observations and questions, and close in prayer. It is a chance to get to know each other more, to grow together, and to linger longer with the scriptures. Come join us!
King Soopers Fundraiser: Our Kings Soopers fundraiser earned $328 for Providence in the 4th quarter! Thank you to the 34 families that are continuing to support the church in this way. It's now easier than ever to support Providence Presbyterian Church! Simply register your King Soopers/City Market loyalty rewards cards. Here's how to sign up:
Login to your King Soopers or City Market account (or create an account) at www.kingsoopers.com or www.citymarket.com.
Click on Savings & Rewards, then King Soopers Community Rewards, then Enroll Now.
Search for Providence Presbyterian Church or enter our organization number YJ207 and click Enroll.
Your King Soopers/City Market loyalty card will be linked to Providence and you'll be helping us every time you shop! Please feel free to contact the church office if you have any questions.
This week at Providence please keep the following people in your prayers:
This week at Providence please keep the following people in your prayers: Jim and Judy Nash, Laurie Schmidt, Paul White, Betty Holum, Phyllis Christensen, Pat Schwartz, Renee Mastriona, Lea Marot, Evan & Janell Totten, Donna Hoyt, Jacqueline Murphy, Kris Fairbanks, Sharyn Horvath, Shari Reese-Wilson, Kay Norden, Cindy Stelzer, Robert McCown, Betty Lutz, Vanessa Pierce, Tom & Cindy Roth, Deanna, Vicki, Mark and Terry. We would also ask you to keep those suffering from COVID-19 in your prayers. Thank you for your prayers.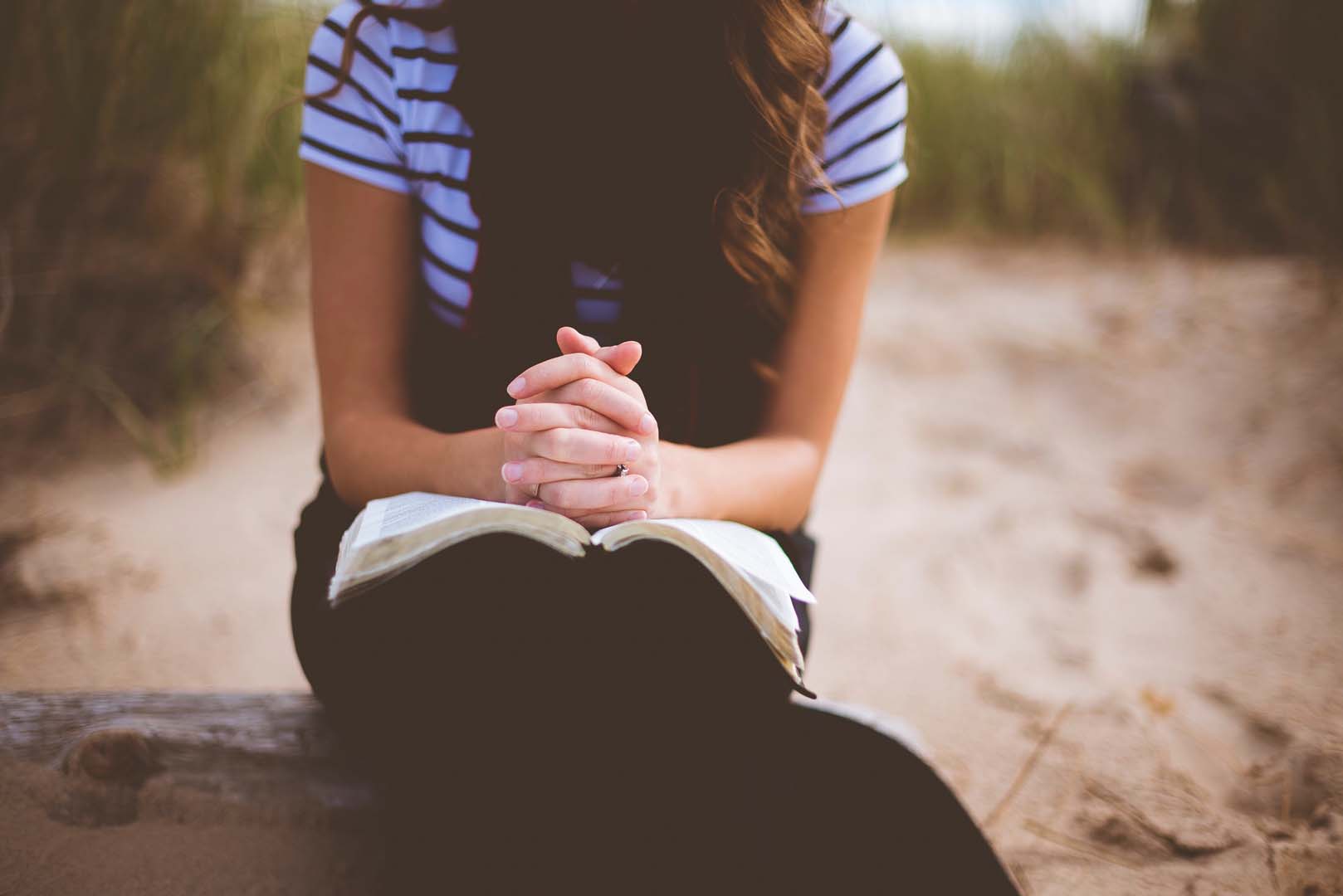 Monthly Newsletter:
ppcnewsletter@providencepcusa.org
MidWeek Update:
ppcmwu@providencepcusa.org
Address:
18632 Pony Express Drive, Suite 105, Parker, CO 80134
Phone: 720-851-6881
MidWeek Update Deadline:
NOON on Tuesday
ppcmwu@providencepcusa.org
Hearing Loop is available in our Sanctuary
MidWeek Scripture Reflection
Jeremiah 17:5-10
5 Thus says the Lord:
Cursed are those who trust in mere mortals
and make mere flesh their strength,
whose hearts turn away from the Lord.
6 They shall be like a shrub in the desert,
and shall not see when relief comes.
They shall live in the parched places of the wilderness,
in an uninhabited salt land.
7 Blessed are those who trust in the Lord,
whose trust is the Lord.
8 They shall be like a tree planted by water,
sending out its roots by the stream.
It shall not fear when heat comes,
and its leaves shall stay green;
in the year of drought it is not anxious,
and it does not cease to bear fruit.
9 The heart is devious above all else;
it is perverse—
who can understand it?
10 I the Lord test the mind
and search the heart,
to give to all according to their ways,
according to the fruit of their doings.
Luke 6:17-26
17 He came down with them and stood on a level place, with a great crowd of his disciples and a great multitude of people from all Judea, Jerusalem, and the coast of Tyre and Sidon. 18 They had come to hear him and to be healed of their diseases; and those who were troubled with unclean spirits were cured. 19 And all in the crowd were trying to touch him, for power came out from him and healed all of them.
20 Then he looked up at his disciples and said:
"Blessed are you who are poor,
for yours is the kingdom of God.
21 "Blessed are you who are hungry now,
for you will be filled.
"Blessed are you who weep now,
for you will laugh.
22 "Blessed are you when people hate you, and when they exclude you, revile you, and defame you on account of the Son of Man. 23 Rejoice in that day and leap for joy, for surely your reward is great in heaven; for that is what their ancestors did to the prophets.
24 "But woe to you who are rich,
for you have received your consolation.
25 "Woe to you who are full now,
for you will be hungry.
"Woe to you who are laughing now,
for you will mourn and weep.
26 "Woe to you when all speak well of you, for that is what their ancestors did to the false prophets.