Upcoming Change for Dana and an Update on the Hiring Process.
Dana has announced her intent to retire from her position as music director at the end of the summer. Her letter is linked below. This is a big change, and we will be sure to find ways to honor her and mark this transition. In the meantime, I will be working with the worship committee to do a review of the position, seeking to understand all that Dana has done over the years that we may or may not be aware of. We will be meeting with and having conversation with Dana and Tara Strohm. From those conversations we will update the job description and terms, and proceed accordingly to seeking candidates to fill the position. We will keep you updated on how the process unfolds. If you have questions or concerns, you can voice them to myself, John Kullman, Cassie Bennett, or Bill Bennett.
Congratulations & Coffee
All are invited to come say "Congratulations on your Doctoral!" to REVEREND DR. DAVE PETTIT on Sunday June 13, 2021, immediately following the worship service.
Our COVID Protocols Have Been Updated!
Providence has returned to in-person worship in the sanctuary on Sundays at 9:30am with precautions in place. The service will also continue to be shared live over Zoom and posted to the website by Monday morning as well for those uncomfortable with or unable to join in-person.
In keeping with the changes recommended by the CDC and Douglas county, The Session of Providence has made the following updates to our COVID protocols:
Masks will no longer be required. We do advocate for and support personal discretion as some may choose to continue wearing masks.
Unvaccinated people are strongly encouraged to continue wearing a mask.
We will continue to show respect and sensitivity to each other's preferences and comfort levels.
We will continue our current cleaning practices and protocols.
If you are not feeling well, please be cautious and stay home.
We will continue to observe social distancing. More chairs have been added to the sanctuary while still maintaining space between groups. We will continue to monitor capacity needs and preserve this spacing as much as possible.
Small groups and committees may meet in person and unmasked subject to the preferences of the group.
The above apply to all groups who may use the church.
If you have any questions about the update in protocols please contact Pastor Dave or a member of session.
Food Drive for the Parker Task Force
Thank you to everyone who has supported our food collections for the PTF! It is so important that we continue to support families in need during these challenging times. Our next food drive for the Task Force will be Sunday, June 20th. If you are participating in the service via ZOOM, donations can be brought in after the service between 10:30 and 11:30am. A list of their current needs can be found HERE. If you have any questions, please contact the church office. Thank you for your continued support of this important ministry.
Coffee and Conversation
Our next meeting will be on 6/15/21 at Providence Presbyterian Church at 9am. We enjoy fellowship, and we continue conversation around the sermon, related scriptures or a poem. It is a chance to get to know each other more, and to grow together. Are you free on Tuesday morning at 9am? Then, come join the fellowship and conversation!
King Soopers Fundraiser
It's now easier than ever to support Providence Presbyterian Church when you shop at King Soopers and City Market! Simply register your King Soopers/City Market loyalty rewards cards and link it to support Providence. Then King Soopers will donate to us based on the purchases of our supporters. If you don't already have a rewards card, they are available at the customer service desk of any King Soopers or City Market. Here's how to link your King Soopers/City Market loyalty rewards card to support Providence:
Login to your King Soopers or City Market account (or create an account) at www.kingsoopers.com or www.citymarket.com.
Click on Savings & Rewards, then King Soopers Community Rewards, then Enroll Now.
Search for Providence Presbyterian Church or enter our organization number YJ207 and click Enroll.
Your King Soopers/City Market loyalty card will be linked to Providence and you'll be helping us every time you shop! Please contact the church office if you have any questions.
2021 Per Capita Assessment
Per Capita is one way we support the larger Presbyterian church as well as the local Presbytery, and it is a way we express our connectedness as the larger Church. This supports administrative expenses as well as a portion for the General Assembly. This assessment is based on the number of members at $32 per member, and paid by the church. If you would be willing to help with the cost of our assessment by contributing this for each member of your family, we would be most appreciative. Please make your check payable to the church, and put in the memo: Per Capita.
This week at Providence please keep the following people in your prayers:
Family of John Price, Tara Strohm, Jim and Judy Nash, Laurie Schmidt, Paul White, Betty Holum, Ken Stabler, Phyllis Christensen, John Price, Pat Schwartz, Renee Mastriona, Dave Mosca, Gary Scott, Joyce Kessler, Lea Marot, Kay Norden, Dr. Marvin Rydburg, Connor McGoff, Robert McCown, Caley Edwards, Evelyn, Catherine Buzby, Mayra Williams, Betty Lutz, Sherry Flohr and Bruce Schwartz. We would also ask you to keep those suffering from COVID-19 in your prayers. Thank you for your prayers.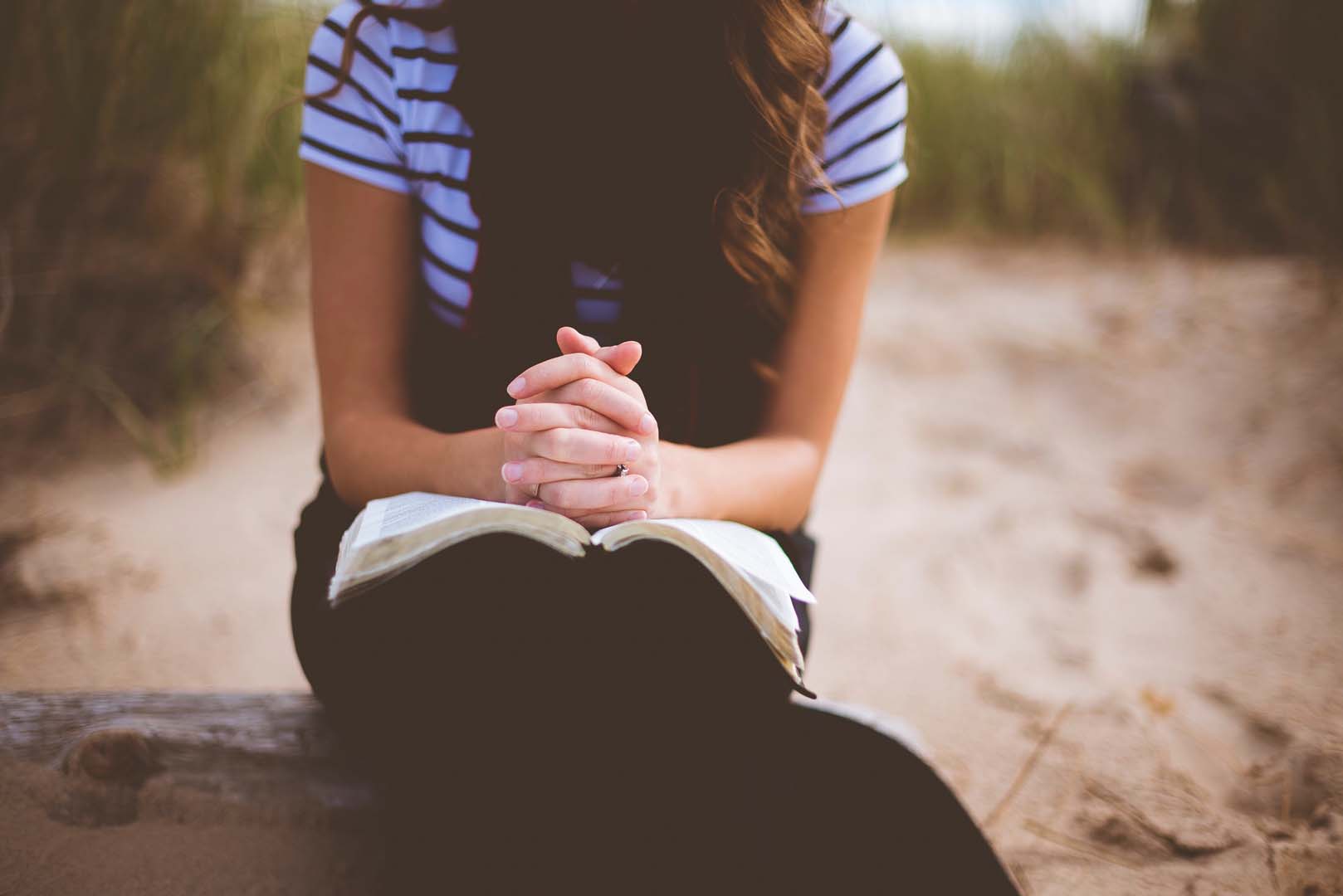 Monthly Newsletter:
ppcnewsletter@providencepcusa.org
MidWeek Update:
ppcmwu@providencepcusa.org
Address:
18632 Pony Express Drive, Suite 105, Parker, CO 80134
Phone: 720-851-6881
MidWeek Update Deadline:
NOON on Tuesday
ppcmwu@providencepcusa.org
Hearing Loop is available in our Sanctuary
MidWeek Scripture Reflection
Psalm 42
As a deer longs for flowing streams, so my soul longs for you, O God. 2 My soul thirsts for God, for the living God. When shall I come and behold the face of God? 3 My tears have been my food day and night, while people say to me continually, "Where is your God?" 4 These things I remember, as I pour out my soul: how I went with the throng, and led them in procession to the house of God, with glad shouts and songs of thanksgiving, a multitude keeping festival. 5 Why are you cast down, O my soul, and why are you disquieted within me? Hope in God; for I shall again praise him, my help 6 and my God. My soul is cast down within me; therefore I remember you from the land of Jordan and of Hermon, from Mount Mizar. 7 Deep calls to deep at the thunder of your cataracts; all your waves and your billows have gone over me. 8 By day the Lord commands his steadfast love, and at night his song is with me, a prayer to the God of my life. 9 I say to God, my rock, "Why have you forgotten me? Why must I walk about mournfully because the enemy oppresses me?" 10 As with a deadly wound in my body, my adversaries taunt me, while they say to me continually, "Where is your God?" 11 Why are you cast down, O my soul, and why are you disquieted within me? Hope in God; for I shall again praise him, my help and my God.
Mark 6:30-34, 53-56
30 The apostles gathered around Jesus, and told him all that they had done and taught. 31 He said to them, "Come away to a deserted place all by yourselves and rest a while." For many were coming and going, and they had no leisure even to eat. 32 And they went away in the boat to a deserted place by themselves. 33 Now many saw them going and recognized them, and they hurried there on foot from all the towns and arrived ahead of them. 34 As he went ashore, he saw a great crowd; and he had compassion for them, because they were like sheep without a shepherd; and he began to teach them many things.
53 When they had crossed over, they came to land at Gennesaret and moored the boat. 54 When they got out of the boat, people at once recognized him, 55 and rushed about that whole region and began to bring the sick on mats to wherever they heard he was. 56 And wherever he went, into villages or cities or farms, they laid the sick in the marketplaces, and begged him that they might touch even the fringe of his cloak; and all who touched it were healed.