Sunday Worship
Pastor Dave is off the week of March 28th for study leave. John Kullman will preach and Rev. George Gaffga will lead communion on Sunday April 3rd, 2022.
We are worshipping in two ways: In-person in the sanctuary and over Zoom, Sundays at 9:30am with precautions in place. The service will also be posted to the website by Monday morning as well.
Note concerning precautions: We continue to worship in person and over Zoom. Meetings and gatherings continue in person and over Zoom as well. However, during this time of heightened COVID spread, we continue our spaced seating, and encourage us all to maintain spacing as much as possible. If you are not feeling 100% we invite you to wear a mask or participate over Zoom. We thank you for being mindful of one another's health.
Holy Week & Easter:
Good Friday: We will hold one Holy Week service on Good Friday at 7pm in the sanctuary and over Zoom. The choir will play a main role, along with readings, participation by Step 7, and a meditation by Pastor Dave as we celebrate and meditate on Christ's sacrifice.
Easter Sunday: We are hosting two services on Easter Sunday (9am and 11am) with a rolling brunch (pot luck style) in between services. If you are interested in helping with setup/clean up or providing food for the potluck, please see the sign-up sheets in the Narthex. Come celebrate the hope and resurgence of life the resurrection proclaims!
Easter Lilies: Want to order Lilies to honor or remember a loved one and brighten up our sanctuary for Easter Services? Lilies are $10.00/each and order envelopes are available on the table in the narthex. Please enclose a check made payable to Providence Presbyterian Church and write "Easter Lilies" on the memo line. Orders are due by April 13th. Any questions? Please contact Liz Jansch.
Missions/Church Life: Ways to volunteer at church and in our community:
We are looking for greeters and ushers! We are thankful for those who regularly serve as greeters and ushers, however we are in need of more help in these capacities.
As Greeters, we would like you to stand near the door to greet and welcome people as they come to worship. Greeters also help visitors by directing them to our Hospitality Table where they can get information about our church and provide us with their contact information. Greeters no longer need to take attendance so they can focus on greeting and welcoming.
As Ushers, you assist with lighting the candles, making sure everyone has a bulletin or communion elements, keep an eye towards the door for any late arrivals, and help collect and count the offering. Because Ushers are involved in the handling of money, we ask for Ushers to have a background check.
We will be having Good Friday service on Friday evening April 15 and will need ushers and greeters. We also will be having two Easter Sunday morning services at 9 and 11 for which we will need usher and greeter coverage. If you are willing to help in either of these capacities, see the sign-up sheet in the narthex, or contact Tamera Zinn.
Collection for the Parker Task Force: Thank you to everyone who supported the Parker Task Force this past Sunday! We collected $200 of food items and $50 in grocery store gift cards. Our collection for the Task Force is Sunday April 10th, 2022. If you plan to make a gift card or cash donation, please keep it separate from the food donations. Questions? Please contact Steve Heald.
One Great Hour of Sharing: During Lent, we celebrate that God connects with us through Jesus' resurrection and connects us with "those who have least" – that's how Matthew 25 puts it – and that's what One Great Hour of Sharing (OGHS) is all about. Your gifts to OGHS are shared with the ministries of the Presbyterian Hunger Program, Self-Development of People and Presbyterian Disaster Assistance. Your support and offering responds directly to the needs God has called us to fulfill in Isaiah 58. Our ongoing support for help to Ukraine's crisis during Lent will be directed through Presbyterian Mission and Disaster Assistance by way of the One Great Hour of Sharing Offering. If you have questions or would like to offer your help there is information on OGHS, Fish Coin Banks and offering envelopes available in the narthex.
Upcoming Events & Announcements:
Rockies Game: Baseball is back and so are the Colorado Rockies & Faith Day 2022. Providence has reserved 20 tickets for the August 14th (Sunday) game at 1:10 pm which will be followed by a Faith Day concert featuring "We the Kingdom". Tickets are in Section 144 Outfield Box and are $26.00 each which includes the concert. Those that are interested can see or call Neal Witherell to reserve your seats. Payment should be made no later than July 24th.
Gardening with God: SPRING IS HERE, and that means it is time to "Garden with God" at the Pace Center gardens. Once a week a couple people volunteer to go check on the flower beds and remove any weeds or trash. The Town of Parker waters. Sharon Strange has taken care of them for a few years and would like to continue with some help. Please let Bonnie Thompson know if you would enjoy doing this.
Men's Breakfast: The men's breakfast will meet on April 21st at 7:30am at Bread & Butters (formerly the Egg & U). Come join us for a meal and fellowship. Questions? Contact Steve Heald.
PPC Book Club: Our book club will meet Thursday April 21st, 2022 at 2:00 at church and on ZOOM. The books we are reading are Address Unknown by Katherine Kressman Taylor and The Only Woman in the Room by Marie Benedict. Both were written about the time when Hitler was coming into power. Everyone is welcome.
Women's Support Group: The women's support group meets on the second and fourth Thursday of the month in the Providence Fellowship Hall at 3:30pm. The next meeting is April 14th, 2022. Questions? Contact Bonnie or Dee.
Adult Education: Providence's Adult Sunday School class is every Sunday following the church service. The class will start approximately 15 minutes after the church service in the sanctuary. Bring your Bibles and questions with you. Please join us as we always have a great discussion and a lot of fun. Everyone is welcome.
Coffee and Conversation: Coffee and Conversation meets weekly on Tuesday mornings from 9 to 10am. We connect, reflect on Sunday's sermon and scriptures with observations and questions, and close in prayer. It is a chance to get to know each other more, grow together, and to linger longer with the scriptures. Come join us!
Flowers for the Sanctuary: The flowers this Sunday are given by Kasia P. Holmes in honor of Abiyana Holmes birthday and in memory of Grandma Kazimiera. We like to have fresh flower arrangements to adorn our communion table for seasonal and special occasions. If you would like to donate flowers in memory of or in honor of a loved one, there is a sign-up sheet on the wall above the table in the narthex (to the left of Pastor David's office door). After the service for which you provide flowers, you are encouraged to take them home for your further enjoyment.
King Soopers Fundraiser: It's now easier than ever to support Providence Presbyterian Church! Simply register your King Soopers/City Market loyalty rewards cards. Here's how to sign up:
Login to your King Soopers or City Market account (or create an account) at www.kingsoopers.com or www.citymarket.com.
Click on Savings & Rewards, then King Soopers Community Rewards, then Enroll Now.
Search for Providence Presbyterian Church or enter our organization number YJ207 and click Enroll.
Your King Soopers/City Market loyalty card will be linked to Providence and you'll be helping us every time you shop! Please feel free to contact the church office if you have any questions.
This week at Providence please keep the following people in your prayers:
Remembering the Homebound: Jim and Judy Nash, Phyllis Christensen, Betty Holum, Pat Schwartz, Renee Mastriona, Betty Lutz, Ken Stabler, Bob Hampel, Lois Spangler. Health Concerns: Sharyn Horvath, Laurie Schmidt, Donna Hoyt, Paul White, Lea Marot, Harold Higgins, Kay Norden, Judy Nash. Prayer & Support: Jacqueline Murphy, Evan & Janell Totten, Sharon Strange. Prayers for Friends & Family: Patsy Slack, Vanessa Pierce, Cindy Roth, Deanna, Robert McCown, Vicki, Terry, Robert.
Thank you for your prayers.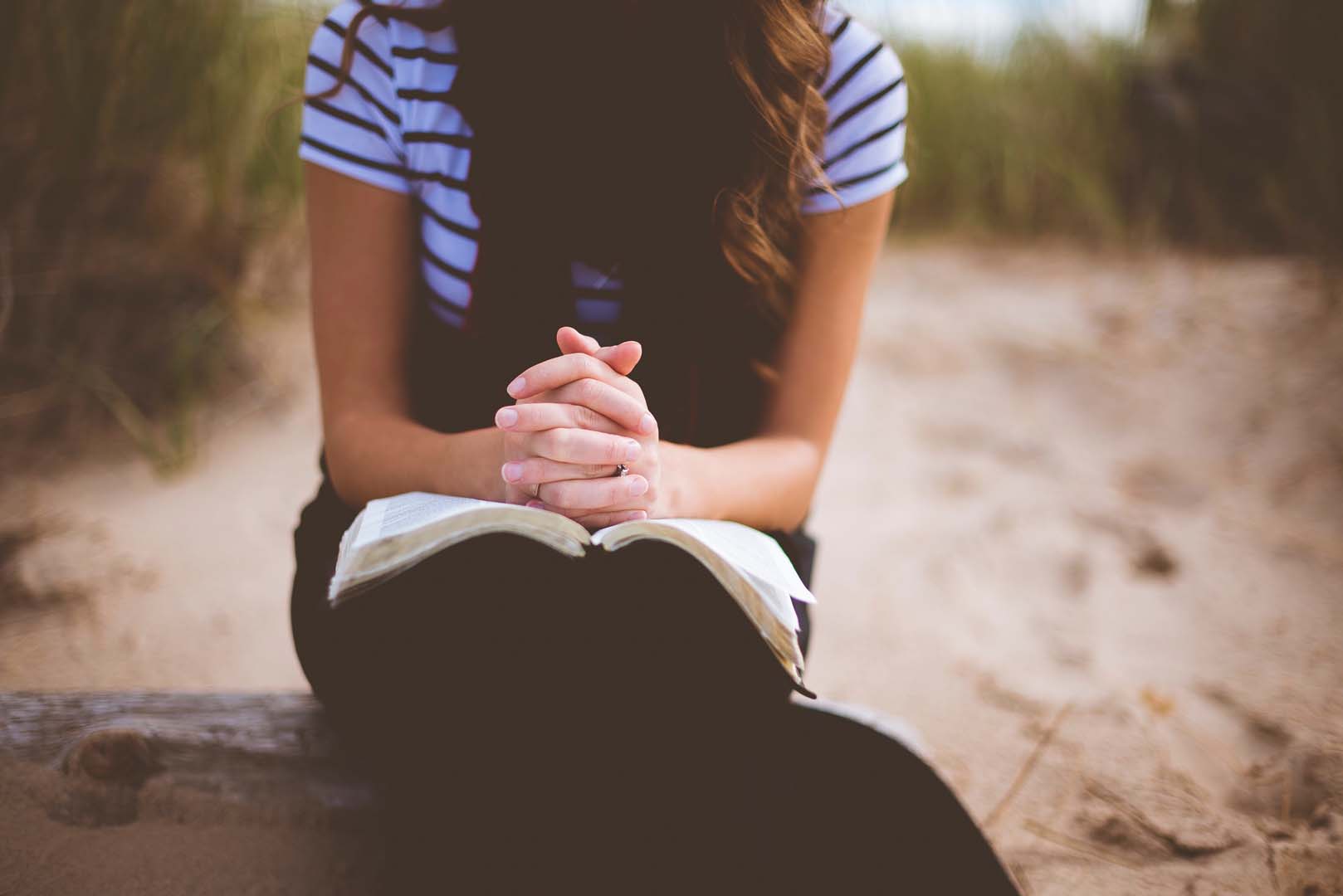 Monthly Newsletter:
ppcnewsletter@providencepcusa.org
MidWeek Update:
ppcmwu@providencepcusa.org
Address:
18632 Pony Express Drive, Suite 105, Parker, CO 80134
Phone: 720-851-6881
MidWeek Update Deadline:
NOON on Tuesday
ppcmwu@providencepcusa.org
Hearing Loop is available in our Sanctuary
MidWeek Scripture Reflection
Psalm 126
1 When the Lord restored the fortunes of Zion,
we were like those who dream.
2 Then our mouth was filled with laughter,
and our tongue with shouts of joy;
then it was said among the nations,
"The Lord has done great things for them."
3 The Lord has done great things for us,
and we rejoiced.
4 Restore our fortunes, O Lord,
like the watercourses in the Negeb.
5 May those who sow in tears
reap with shouts of joy.
6 Those who go out weeping,
bearing the seed for sowing,
shall come home with shouts of joy,
carrying their sheaves.
John 12:1-8
Six days before the Passover Jesus came to Bethany, the home of Lazarus, whom he had raised from the dead. 2 There they gave a dinner for him. Martha served, and Lazarus was one of those at the table with him. 3 Mary took a pound of costly perfume made of pure nard, anointed Jesus' feet, and wiped them with her hair. The house was filled with the fragrance of the perfume. 4 But Judas Iscariot, one of his disciples (the one who was about to betray him), said, 5 "Why was this perfume not sold for three hundred denarii and the money given to the poor?" 6 (He said this not because he cared about the poor, but because he was a thief; he kept the common purse and used to steal what was put into it.) 7 Jesus said, "Leave her alone. She bought it so that she might keep it for the day of my burial. 8 You always have the poor with you, but you do not always have me."