A Note From Pastor Dave
We bring our stewardship focus to a close this Sunday, November 14. As we do, you should have received a letter and pledge card for the 2022 budget year. If not, there are additional pledge cards and letters available on the table in the narthex or you can view and print them by clicking the buttons below. We invite you to consider your financial support of the church for the coming year and to indicate what you anticipate giving. We realize that life brings unexpected turns, and you might be hesitant to predict. However, your pledge is only an indication of your intent, and it helps us anticipate our financial situation as best as possible. We have experienced a lot of changes in the last couple years. An indication of future giving is especially important as we budget, plan, and adapt.
Please return your pledge card by this Sunday, November 14, or to the church office as soon as possible. And thank you! Thank you for re-investing again in this community and what God is doing and is going to do in and through us as a church!
Our Stewardship Themes:
October 24th: Re-assessing – pruning, amending, planning
October 31st: Re-connecting – seeding, working, investing
November 7th: Re-committing – believing and hoping in the harvest
November 14th: Re-imagining – hoping and dreaming
Peace,
Pastor Dave
Veterans Day Service
Providence's annual Veteran's Day Service will be this evening November 11th, 2021 at 7pm in the Sanctuary. Our speaker for the event will be CDR Dennis Volz US Navy (Retired) and the Providence choir will be singing. Anyone in the community is welcome to attend and we hope you will join us as we honor all those who have served our country. For those who cannot be there in person the service will be livestreamed via Zoom.
This Sunday:
Coffee or tea anyone? We will now have coffee and tea available before church in the fellowship room on Sunday Mornings. Please grab a drink and socialize with us!
Upcoming Sundays:
New Member Sunday: On Sunday November 21st Providence will be welcoming new members into our congregation! At 9am new members will have a meet and greet with session. Then during our 9:30am service we will formally welcome them to our church. A coffee and fellowship hour will follow the service. Please join us in welcoming them to Providence!!
Collection for the Parker Task Force: Due to the Parker Task Force return to doing food collections at local grocery stores on Saturdays, Providence will now be doing collections once a month on the 3rd Sunday of the month. Our next collection for the Task Force will be November 21st. Donations can be brought in to the church during the week beforehand if you are participating in the service via Zoom. If you have any questions, please contact the church office. Thank you for your continued support of the Parker Task Force!
Missions/Church Life: Ways to volunteer at church and in our community:
Serve as a Greeter on Sunday Mornings: The primary role of a greeter is to welcome people at the entrance to the church and take attendance. For more information or to volunteer please contact the church office.
Upcoming Events & Announcements:
Women's Support Group: The women's support group will meet on the second and fourth Thursday of the month in the Providence Fellowship Hall at 3:30pm. The next meeting is on November 11th, 2021. There will be no meeting the week of Thanksgiving. Questions? Contact the church office.
Winter Clothing Drive: Do you have winter clothing that you are not wearing, or the grandkids have outgrown? From November 13th to November 20th Step Seven is hosting a winter clothing drive for homeless families. Coats, hats, gloves mittens, scarves, and heavy socks will be accepted. These items can be used in good, or even new condition. All sizes are needed! There will be a bin in the narthex where you can place your donations. Brian Laney will be picking up donations on November 13th and 20th. Step Seven plans to distribute the clothing on November 26th. Contact the church office if you have questions.
Men's Breakfast: The men's breakfast will meet on November 18th at 8:30am at the Egg & U. Come join us for a meal and fellowship and help us organize a plan for future monthly meetings. Questions? Contact the church office.
PPC Book Club: Our book club will meet Thursday November 18, 2021 at 2:00 at church and on ZOOM. The book we are reading is Their Eyes Were Watching God by Zora Neale Hurston. Everyone is welcome.
Spreading Christmas Cheer for the Homebound: The women of Providence would like to give some Christmas and holiday cheer to the shut-in members of congregation who are not able to attend regular church services or other holiday events. On Wednesday, December 15th at 1:30 p.m. we will meet in the Sanctuary to sign cards and make gift boxes of cookies and Christmas candy for each of our homebound members. Please bring a box of Christmas cards and either 3 dozen of your favorite Christmas Cookie recipe or some bags of your favorite Christmas candy. Addresses, stamps, and gift boxes will be provided. Please RSVP by December 7th to Liz Jansch.
Coffee and Conversation: Weekly on Tuesday mornings from 9 to 10am. We connect, reflect on Sunday's sermon and scriptures with observations and questions, and close in prayer. It is a chance to get to know each other more, to grow together, and to linger longer with the scriptures. Come join us!
King Soopers Fundraiser: Our Kings Soopers fundraiser earned $325 for Providence in the 3rd quarter. Thank you to all the individuals and families that are continuing to support the church in this way. It's now easier than ever to support Providence Presbyterian Church when you shop at King Soopers and City Market! King Soopers has changed its charitable fundraising program and no longer requires you to purchase a gift card from us. Simply register your King Soopers/City Market loyalty rewards cards and link it to support Providence. Then King Soopers will donate to us based on the purchases of our supporters. If you don't already have a rewards card, they are available at the customer service desk of any King Soopers or City Market. Here's how to link your King Soopers/City Market loyalty rewards card to support Providence:
Login to your King Soopers or City Market account (or create an account) at www.kingsoopers.com or www.citymarket.com.
Click on Savings & Rewards, then King Soopers Community Rewards, then Enroll Now.
Search for Providence Presbyterian Church or enter our organization number YJ207 and click Enroll.
Your King Soopers/City Market loyalty card will be linked to Providence and you'll be helping us every time you shop! Please feel free to contact the church office if you have any questions.
Heather Chimhoga Orphan Center (HCOC) Updates: HCOC Medical Clinic – HCOC is using both a small clinic at the primary school and the new clinic to deliver health services to the children. The new clinic is a massive attraction to visitors and a new pillar in the community, even though it is not officially open yet. The community was skeptical that the project would not be successful, but they now feel that the progress on the clinic goes well beyond the community's expectations. The new clinic still needs some additional work on the water system and the outside needs painting, as well as a few other finishes that need to be done. The drug room also needs some fittings to ensure the security of the drugs that are kept there. They have to meet all government standards.
This week at Providence please keep the following people in your prayers:
Jim and Judy Nash, Laurie Schmidt, Paul White, Betty Holum, Ken Stabler, Phyllis Christensen, Pat Schwartz, Renee Mastriona, Gary Scott, Lea Marot, Evan & Janell Totten, Donna Hoyt, Jacqueline Murphy, Kris Fairbanks, Art Wise, Erin Lamm, Renee Greico, Robert McCown, Harold Reese and Family, Catherine Buzby, Betty Lutz, Vanessa Pierce, Sherry Flohr, Cindy Roth, Susan Hankins, Patsy and Renee. We would also ask you to keep those suffering from COVID-19 in your prayers. Thank you for your prayers.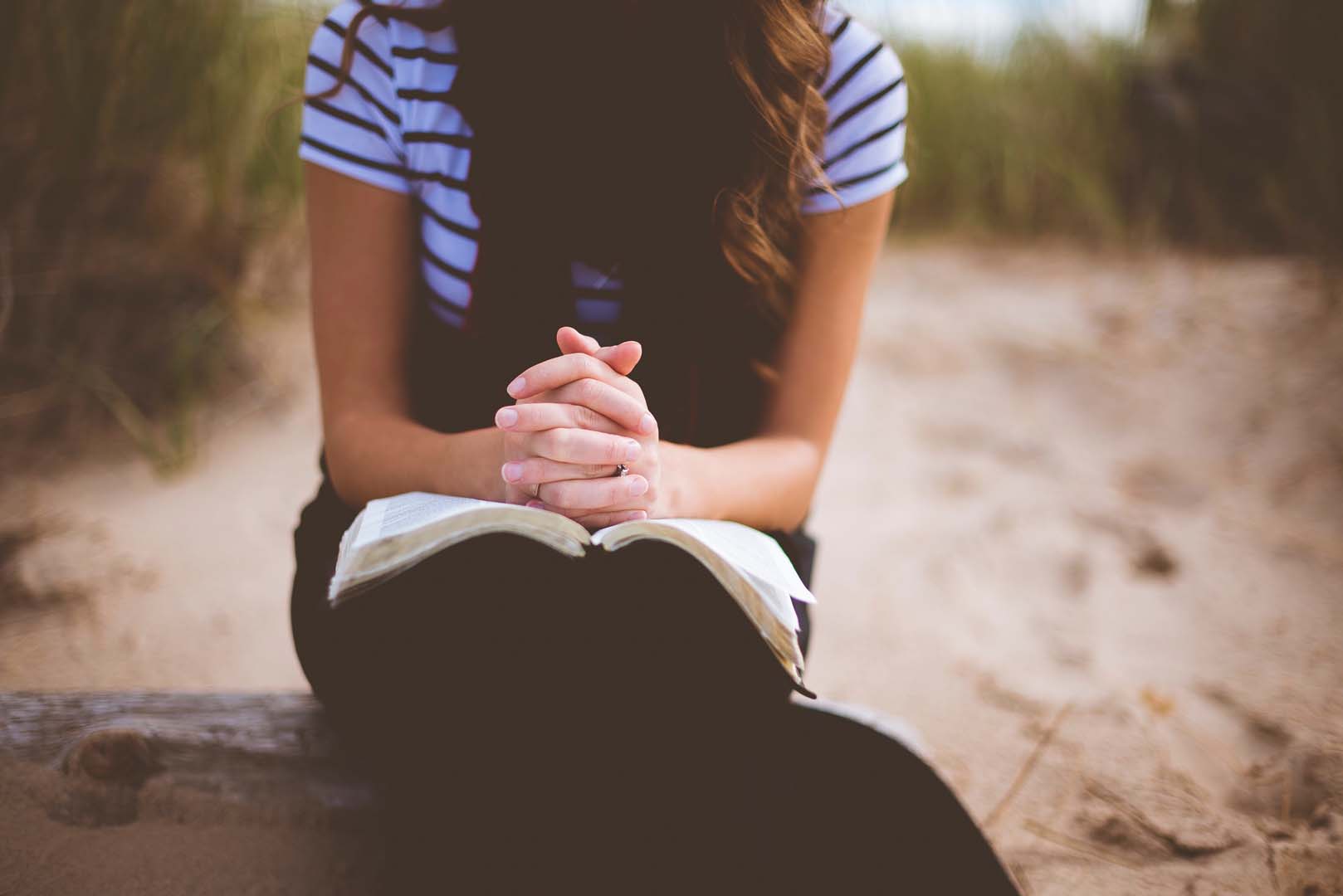 Monthly Newsletter:
ppcnewsletter@providencepcusa.org
MidWeek Update:
ppcmwu@providencepcusa.org
Address:
18632 Pony Express Drive, Suite 105, Parker, CO 80134
Phone: 720-851-6881
MidWeek Update Deadline:
NOON on Tuesday
ppcmwu@providencepcusa.org
Hearing Loop is available in our Sanctuary
MidWeek Scripture Reflection
Leviticus 23:9-14
9 The Lord spoke to Moses: 10 Speak to the people of Israel and say to them: When you enter the land that I am giving you and you reap its harvest, you shall bring the sheaf of the first fruits of your harvest to the priest. 11 He shall raise the sheaf before the Lord, that you may find acceptance; on the day after the sabbath the priest shall raise it. 12 On the day when you raise the sheaf, you shall offer a lamb a year old, without blemish, as a burnt offering to the Lord. 13 And the grain offering with it shall be two-tenths of an ephah of choice flour mixed with oil, an offering by fire of pleasing odor to the Lord; and the drink offering with it shall be of wine, one-fourth of a hin. 14 You shall eat no bread or parched grain or fresh ears until that very day, until you have brought the offering of your God: it is a statute forever throughout your generations in all your settlements.
Luke 14:15-24
15 One of the dinner guests, on hearing this, said to him, "Blessed is anyone who will eat bread in the kingdom of God!" 16 Then Jesus said to him, "Someone gave a great dinner and invited many. 17 At the time for the dinner he sent his slave to say to those who had been invited, 'Come; for everything is ready now.' 18 But they all alike began to make excuses. The first said to him, 'I have bought a piece of land, and I must go out and see it; please accept my regrets.' 19 Another said, 'I have bought five yoke of oxen, and I am going to try them out; please accept my regrets.' 20 Another said, 'I have just been married, and therefore I cannot come.' 21 So the slave returned and reported this to his master. Then the owner of the house became angry and said to his slave, 'Go out at once into the streets and lanes of the town and bring in the poor, the crippled, the blind, and the lame.' 22 And the slave said, 'Sir, what you ordered has been done, and there is still room.' 23 Then the master said to the slave, 'Go out into the roads and lanes, and compel people to come in, so that my house may be filled. 24 For I tell you, none of those who were invited will taste my dinner.'"