A Note From Pastor Dave
What inspires a feeling of gratitude in you? What memory or experience when recalled makes you ooze with a feeling of gratitude and a response of kindness towards others?
As we wrap up a stewardship season, we are grateful for your service and giving to the church. We are grateful for your financial pledges. We are grateful for your stories and what you bring to this community. We are grateful for God's provision, bringing us through challenging times. We are grateful for new participants in the life of Providence and for their desire to join the church this Sunday.
At the heart of our Reformed/Presbyterian tradition is gratitude. Our Christian life and service is a response to the grace, love, forgiveness, and goodness of God already extended to us. On this Sunday before Thanksgiving, we will focus on a spirit of thankfulness and a life lived out of gratitude. I hope you will join us in-person or on-line.
This Sunday:
New Member Sunday: On Sunday November 21st Providence will be welcoming new members into our congregation! During our 9:30am service we will formally welcome them to our church. A coffee and fellowship hour will follow the service. Please join us in welcoming them to Providence!!
Greening of The Church: Advent and Christmas are rapidly approaching! Therefore, it is time to "Green" the church. We will do this Sunday November 21st following the worship service. We invite all that are able to stay and share in the fun of trimming the tree and decorating the church for advent.
Collection for the Parker Task Force: Due to the Parker Task Force return to doing food collections at local grocery stores on Saturdays, Providence will now be doing collections once a month on the 3rd Sunday of the month. Our next collection for the Task Force will be November 21st. Donations can be brought in to the church during the week beforehand if you are participating in the service via Zoom. If you have any questions, please contact Steve Heald at 303-730-5759. Thank you for your continued support of the Parker Task Force!
Missions/Church Life: Ways to volunteer at church and in our community:
Serve as a Greeter on Sunday Mornings: The primary role of a greeter is to welcome people at the entrance to the church and take attendance. For more information or to volunteer please contact Chris Hudson 303-916-3908 or chudson83@yahoo.com.
Christmas for 2 Families in Need: We are looking for volunteers to help purchase and wrap Christmas gifts for 2 needy families assigned to Providence by the Parker Task Force. All gifts need to be wrapped with a tag showing the family members name and family number and brought to the church no later than December 7th, 2021. They will be delivered to the Task Force on December 10th. A limit of about $50 per person is suggested. If you are interested in providing a gift for one of the family members, please contact Chris Hudson at 303-916-3908 or chudson83@yahoo.com. She will give you the name, age, size, and the wish list for the child or adult. This is a tremendous opportunity to bless others this holiday season.
Upcoming Events & Announcements:
Spreading Christmas Cheer for the Homebound: The women of Providence would like to give some Christmas and holiday cheer to the shut-in members of congregation who are not able to attend regular church services or other holiday events. On Wednesday, December 15th at 1:30 p.m. we will meet in the Sanctuary to sign cards and make gift boxes of cookies and Christmas candy for each of our homebound members. Please bring a box of Christmas cards and either 3 dozen of your favorite Christmas Cookie recipe or some bags of your favorite Christmas candy. Addresses, stamps, and gift boxes will be provided. Please RSVP by December 7th to Liz Jansch at 730-842-4656 or lizjansch@yahoo.com.
Women's Support Group: The women's support group will meet on the second and fourth Thursday of the month in the Providence Fellowship Hall at 3:30pm. The next meeting is on December 9th, 2021. There will be no meeting the week of Thanksgiving. Questions? Contact Bonnie (970-250-9362) or Dee (901-481-2251).
Ruminations: Next Ruminations will be Monday November 22nd at 7pm. Ruminations is when we read upcoming scriptures, discuss, ruminate, read along with selected poems, and such. It's a time for engagement and conversation, sharing, and questioning. These conversations seed themes and ideas for upcoming services. We will meet in person and on Zoom. Would love to have you participate!
Coffee and Conversation: Weekly on Tuesday mornings from 9 to 10am. We connect, reflect on Sunday's sermon and scriptures with observations and questions, and close in prayer. It is a chance to get to know each other more, to grow together, and to linger longer with the scriptures. Come join us!
King Soopers Fundraiser: Our Kings Soopers fundraiser earned $325 for Providence in the 3rd quarter. Thank you to all the individuals and families that are continuing to support the church in this way. It's now easier than ever to support Providence Presbyterian Church when you shop at King Soopers and City Market! King Soopers has changed its charitable fundraising program and no longer requires you to purchase a gift card from us. Simply register your King Soopers/City Market loyalty rewards cards and link it to support Providence. Then King Soopers will donate to us based on the purchases of our supporters. If you don't already have a rewards card, they are available at the customer service desk of any King Soopers or City Market. Here's how to link your King Soopers/City Market loyalty rewards card to support Providence:
Login to your King Soopers or City Market account (or create an account) at www.kingsoopers.com or www.citymarket.com.
Click on Savings & Rewards, then King Soopers Community Rewards, then Enroll Now.
Search for Providence Presbyterian Church or enter our organization number YJ207 and click Enroll.
Your King Soopers/City Market loyalty card will be linked to Providence and you'll be helping us every time you shop! Please feel free to contact the church office if you have any questions.
Heather Chimhoga Orphan Center (HCOC) Updates: Beauty, HCOC Nurse and Director of Health Services, was experiencing some symptoms and went to a doctor in Harare.  The doctor wanted to run some tests to rule out more serious diagnoses, such as cancer.  The parishes had an emergency vote to supply funds for the tests. The vote was passed unanimous and funds were immediately sent over to Zimbabwe.  Beauty was able to schedule and have the tests done. Following the results, Beauty passed on this message: "Thank you for the prayers for encouragement, for the support, the financial support and for the virtual hugs. The endoscopy ruled out cancer goiter and any growth though there is an inflammation of some veins which they cannot explain and that my major culprit could be stress. I will take the report to my doctor tomorrow. I'm feeling a bit better now and I'm sure I will have a good sleep. Blessings to you and your families."
Pledge Cards
Last Sunday we brought our stewardship campaign to a close with a call to re-invest in Providence and turning in pledge cards for the 2022 budget year. If you plan to pledge for the upcoming year but have not turned in your pledge card yet please send it to the church office as soon as possible. Thank you for re-investing again in this community and what God is doing and is going to do in and through us as a church!
Online Giving
You can now give online! Providence Presbyterian Church has partnered with the Presbyterian Foundation to offer a convenient, safe and secure way for our community to give online. Visit our giving page on our website for information on how to donate to Providence electronically.
This week at Providence please keep the following people in your prayers:
Jim and Judy Nash, Laurie Schmidt, Paul White, Betty Holum, Ken Stabler, Phyllis Christensen, Pat Schwartz, Renee Mastriona, Gary Scott, Lea Marot, Evan & Janell Totten, Donna Hoyt, Jacqueline Murphy, Kris Fairbanks, Higgins Family, Art Wise, Sharyn Horvath, Robert McCown, Harold Reese and Family, Betty Lutz, Vanessa Pierce, Sherry Flohr, Cindy Roth, Deanna, Patsy Slack, Renee and Mark. We would also ask you to keep those suffering from COVID-19 in your prayers. Thank you for your prayers.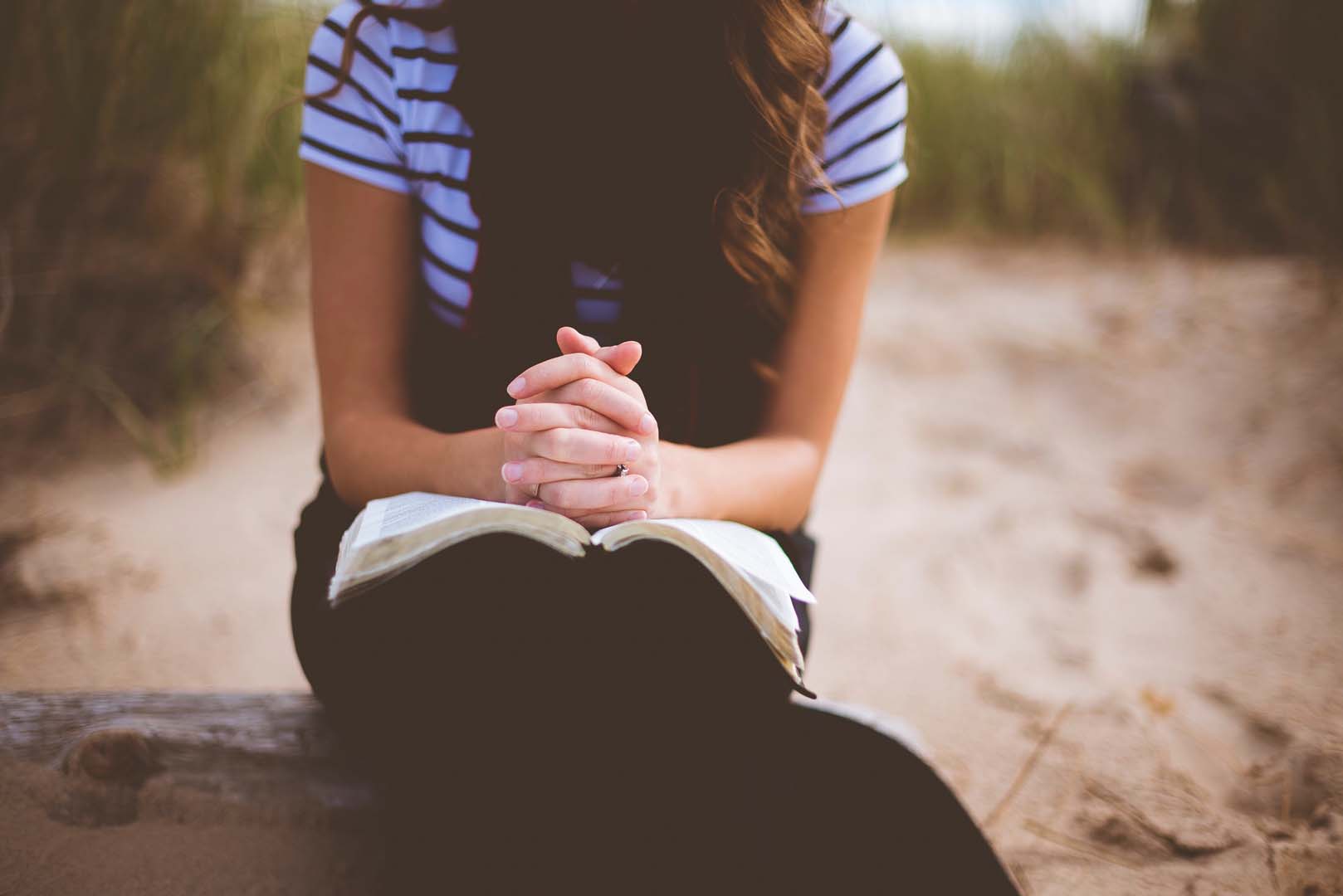 Monthly Newsletter:
ppcnewsletter@providencepcusa.org
MidWeek Update:
ppcmwu@providencepcusa.org
Address:
18632 Pony Express Drive, Suite 105, Parker, CO 80134
Phone: 720-851-6881
MidWeek Update Deadline:
NOON on Tuesday
ppcmwu@providencepcusa.org
Hearing Loop is available in our Sanctuary
MidWeek Scripture Reflection
Psalm 42
As a deer longs for flowing streams, so my soul longs for you, O God. 2 My soul thirsts for God, for the living God. When shall I come and behold the face of God? 3 My tears have been my food day and night, while people say to me continually, "Where is your God?" 4 These things I remember, as I pour out my soul: how I went with the throng, and led them in procession to the house of God, with glad shouts and songs of thanksgiving, a multitude keeping festival. 5 Why are you cast down, O my soul, and why are you disquieted within me? Hope in God; for I shall again praise him, my help 6 and my God. My soul is cast down within me; therefore I remember you from the land of Jordan and of Hermon, from Mount Mizar. 7 Deep calls to deep at the thunder of your cataracts; all your waves and your billows have gone over me. 8 By day the Lord commands his steadfast love, and at night his song is with me, a prayer to the God of my life. 9 I say to God, my rock, "Why have you forgotten me? Why must I walk about mournfully because the enemy oppresses me?" 10 As with a deadly wound in my body, my adversaries taunt me, while they say to me continually, "Where is your God?" 11 Why are you cast down, O my soul, and why are you disquieted within me? Hope in God; for I shall again praise him, my help and my God.
John 19:33-37
33 But when they came to Jesus and saw that he was already dead, they did not break his legs. 34 Instead, one of the soldiers pierced his side with a spear, and at once blood and water came out. 35 (He who saw this has testified so that you also may believe. His testimony is true, and he knows that he tells the truth.) 36 These things occurred so that the scripture might be fulfilled, "None of his bones shall be broken." 37 And again another passage of scripture says, "They will look on the one whom they have pierced."