A Note From Pastor Dave
There is a time to harvest and a time plant (Ecclesiastes 3). Timing is not unimportant, getting the ground ready and the seeds planted in time so one might reap the harvest before the growing season is over. Being related to farmers, I feel I've learned a couple things. You must work hard and fervently believing all the work matters to the harvest, and when things need to be done, such as the harvesting, you do it without procrastination.
We've talked about reassessing, and reconnecting. This week we talk about recommitting, giving ourselves to the work again, trusting in the harvest, seeking fruitfulness.
See you Sunday!
Our Stewardship Themes:
October 24th: Re-assessing – pruning, amending, planning
October 31st: Re-connecting – seeding, working, investing
November 7th: Re-committing – believing and hoping in the harvest
November 14th: Re-imagining – hoping and dreaming
We will receive and dedicate 2022 pledges on November 14th in worship.
Please Note: Pastor Dave will be out of town on a Presbytery Retreat Sunday evening November 7th through Tuesday afternoon November 9th. He will return on Wednesday the 10th.
This Sunday:
Deacon Sunday: Sunday November 7th, is Deacon Sunday for the month of November. In addition to your regular giving, you are invited to give to the work of Deacons in our church. The Deacons have been reaching out to Providence Members, regular Visitors and the Community as a whole. This Fall we will be supporting our friends, family and neighbors in staying connected with one another. As providing support is important to all of the Deacons we realize we are not able to provide the support and do what we do without your generous donations. Thank you!
Upcoming Sundays:
New Member Sunday: On Sunday November 21st Providence will be welcoming new members into our congregation! At 9am new members will have a meet and greet with session. Then during our 9:30am service we will formally welcome them to our church. A coffee and fellowship hour will follow the service. Please join us in welcoming them to Providence!!
Collection for the Parker Task Force: Due to the Parker Task Force return to doing food collections at local grocery stores on Saturdays, Providence will now be doing collections once a month on the 3rd Sunday of the month. Our next collection for the Task Force will be November 21st. Donations can be brought in to the church during the week beforehand if you are participating in the service via Zoom. If you have any questions, please contact Steve Heald at 303-730-5759. Thank you for your continued support of the Parker Task Force!
Missions/Church Life: Ways to volunteer at church and in our community:
Volunteer with Cross-Purpose! We need one volunteer to join Neal Witherell with food prep/set up and clean up at CrossPurpose family night at the Centennial Campus November 17, 2021. It is a great opportunity to serve as well as see CrossPurpose in action, enabling motivated individuals to climb out of poverty and into a career. For more info about CrossPurpose visit https://www.crosspurpose.org. Please contact Neal Witherell if you are interested in helping.
Serve as a Greeter on Sunday Mornings: The primary role of a greeter is to welcome people at the entrance to the church and take attendance. For more information or to volunteer please contact Chris Hudson 303-916-3908 or chudson83@yahoo.com.
Upcoming Events & Announcements:
Veteran's Day Service: Providence's annual Veteran's Day Service will be Thursday November 11th, 2021 at 7pm in the Sanctuary. Our speaker for the event will be CDR Dennis Volz US Navy (Retired) and the Providence choir will be singing. Anyone in the community is welcome to attend and we hope you will join us as we honor all those who have served our country.
Women's Support Group: The women's support group will meet on the second and fourth Thursday of the month in the Providence Fellowship Hall at 3:30pm. The next meeting is on November 11th, 2021. There will be no meeting the week of Thanksgiving. Questions? Contact Bonnie (970-250-9362) or Dee (901-481-2251).
PPC Book Club: Our book club will meet Thursday, November 18, 2021 at 2:00 at church and on ZOOM. The book we are reading is Their Eyes Were Watching God by Zora Neale Hurston. Everyone is welcome.
Meals for Ken Stabler: Ken Stabler is home from the rehab center and we are looking to help provide him with evening meals while he continues to recover. We need people to host meals on November 5th, 8th, 11th and 15th. Meals should typically be casseroles that can hopefully last 2-3 days. No rice please. If you are interested in bringing a meal, please contact Steve Heald (303-730-5759). Thank you for your help.
Coffee and Conversation: Weekly on Tuesday mornings from 9 to 10am. We connect, reflect on Sunday's sermon and scriptures with observations and questions, and close in prayer. It is a chance to get to know each other more, to grow together, and to linger longer with the scriptures. Come join us!
King Soopers Fundraiser: Our Kings Soopers fundraiser earned $325 for Providence in the 3rd quarter. Thank you to all the individuals and families that are continuing to support the church in this way. It's now easier than ever to support Providence Presbyterian Church when you shop at King Soopers and City Market! King Soopers has changed its charitable fundraising program and no longer requires you to purchase a gift card from us. Simply register your King Soopers/City Market loyalty rewards cards and link it to support Providence. Then King Soopers will donate to us based on the purchases of our supporters. If you don't already have a rewards card, they are available at the customer service desk of any King Soopers or City Market. Here's how to link your King Soopers/City Market loyalty rewards card to support Providence:
Login to your King Soopers or City Market account (or create an account) at www.kingsoopers.com or www.citymarket.com.
Click on Savings & Rewards, then King Soopers Community Rewards, then Enroll Now.
Search for Providence Presbyterian Church or enter our organization number YJ207 and click Enroll.
Your King Soopers/City Market loyalty card will be linked to Providence and you'll be helping us every time you shop! Please feel free to contact the church office if you have any questions.
Heather Chimhoga Orphan Center (HCOC) Updates: HCOC is back to normal and has a full complement of staff members after its bouts with COVID over the last 18 months. All working the normal hours and all are back to full work schedules as of now. Some boarding schools are having major COVID impacts, but none of the HCOC children or staff are impacted at this time. The children are back in school, but not 5 days per week.  Depending on the school and grade, children are generally back in school staggered 2 or 3 days a week. There are three feeding centers and they are open and serving one meal a day. The main feeding center is adequately stocked with our assistance. Social Services is strong as well.
This week at Providence please keep the following people in your prayers:
Jim and Judy Nash, Laurie Schmidt, Paul White, Betty Holum, Ken Stabler, Phyllis Christensen, Pat Schwartz, Renee Mastriona, Gary Scott, Lea Marot, Evan & Janell Totten, Donna Hoyt, Jacqueline Murphy, Kris Fairbanks, Art Wise, Erin Lamm, Renee Greico, Robert McCown, Harold Reese and Family, Catherine Buzby, Betty Lutz, Vanessa Pierce, Sherry Flohr, Cindy Roth, Susan Hankins, Patsy and Renee. We would also ask you to keep those suffering from COVID-19 in your prayers. Thank you for your prayers.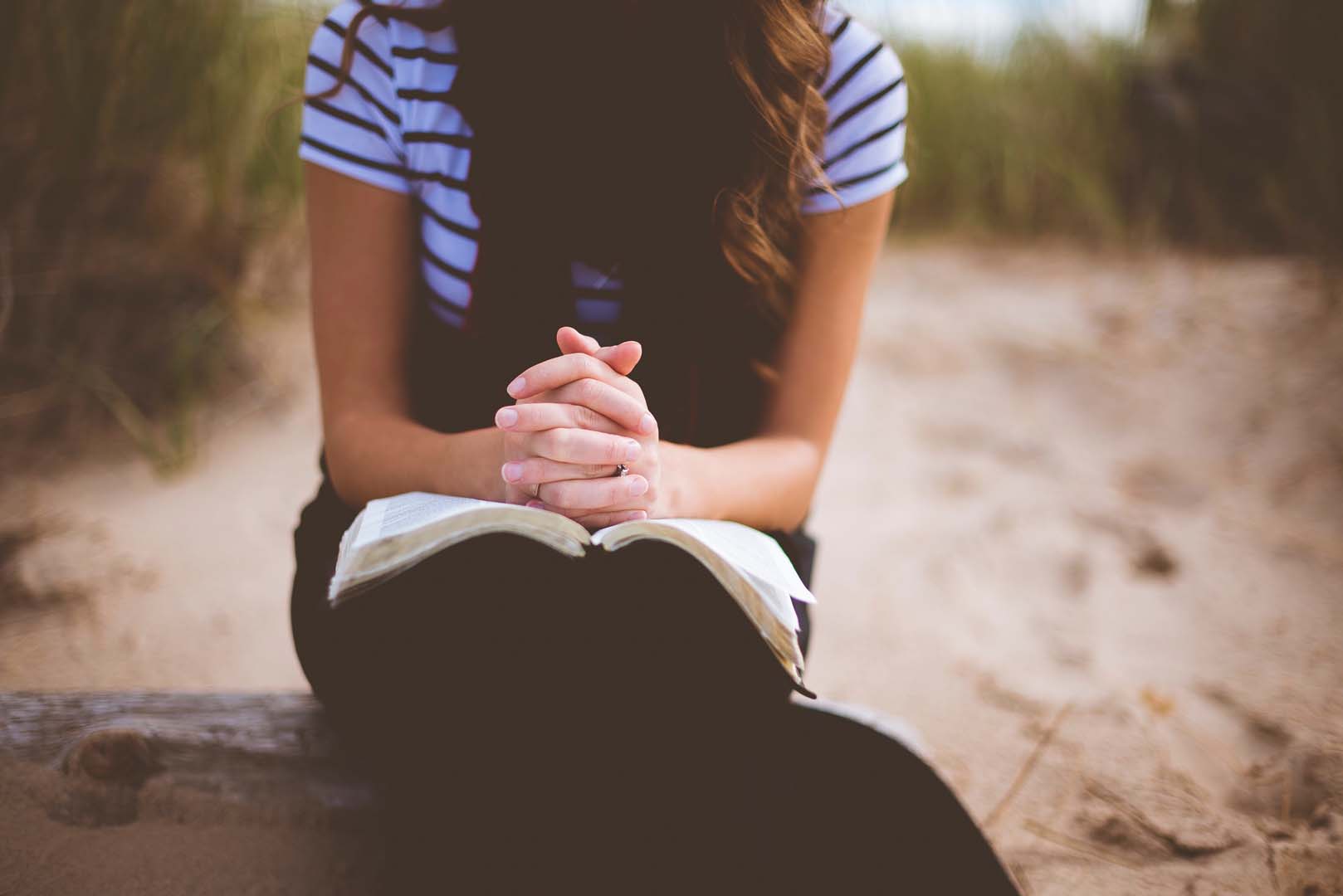 Monthly Newsletter:
ppcnewsletter@providencepcusa.org
MidWeek Update:
ppcmwu@providencepcusa.org
Address:
18632 Pony Express Drive, Suite 105, Parker, CO 80134
Phone: 720-851-6881
MidWeek Update Deadline:
NOON on Tuesday
ppcmwu@providencepcusa.org
Hearing Loop is available in our Sanctuary
MidWeek Scripture Reflection
Matthew 9:35 – 10:14
35 Then Jesus went about all the cities and villages, teaching in their synagogues, and proclaiming the good news of the kingdom, and curing every disease and every sickness. 36 When he saw the crowds, he had compassion for them, because they were harassed and helpless, like sheep without a shepherd. 37 Then he said to his disciples, "The harvest is plentiful, but the laborers are few; 38 therefore ask the Lord of the harvest to send out laborers into his harvest." Then Jesus summoned his twelve disciples and gave them authority over unclean spirits, to cast them out, and to cure every disease and every sickness. 2 These are the names of the twelve apostles: first, Simon, also known as Peter, and his brother Andrew; James son of Zebedee, and his brother John; 3 Philip and Bartholomew; Thomas and Matthew the tax collector; James son of Alphaeus, and Thaddaeus; 4 Simon the Cananaean, and Judas Iscariot, the one who betrayed him. 5 These twelve Jesus sent out with the following instructions: "Go nowhere among the Gentiles, and enter no town of the Samaritans, 6 but go rather to the lost sheep of the house of Israel. 7 As you go, proclaim the good news, 'The kingdom of heaven has come near.' 8 Cure the sick, raise the dead, cleanse the lepers, cast out demons. You received without payment; give without payment. 9 Take no gold, or silver, or copper in your belts, 10 no bag for your journey, or two tunics, or sandals, or a staff; for laborers deserve their food. 11 Whatever town or village you enter, find out who in it is worthy, and stay there until you leave. 12 As you enter the house, greet it. 13 If the house is worthy, let your peace come upon it; but if it is not worthy, let your peace return to you. 14 If anyone will not welcome you or listen to your words, shake off the dust from your feet as you leave that house or town.