A Note From Pastor Dave
Children were lowest in status in Jesus' culture. They started at the bottom and over time with age, responsibility, training, etc, they might rise in status. One moved up through the hierarchy. Yet Jesus says that rather than move up the hierarchy, come to me as a child. He says the least are the greatest in his eyes. He states that our calling to follow Christ calls us to be servants, at the bottom of the hierarchy, not at the top. What does it mean to lead by serving? What does it mean serve the world even as Christ comes to serve? Christ's call to follow suggests that we will have to break from our cultural assumptions and norms. In what ways do we need that transformation in thinking? This is what we will be talking about on Sunday and Tuesday morning! Hope you will join us!
This Sunday:
A/V Volunteers Wanted: Do you enjoy working with Audio/Video? Want to learn? It's easier than you think. Signup to be a volunteer to help run the A/V system for Sunday Services. If interested, please contact the church office.
Adult Education: Our next Adult Sunday School class will be Sunday September 26th, after church. The class will start approximately 15 minutes after the church service in the sanctuary. Our overall topic will be on Bible Prophecy but before we do that we must answer all our doubts about the Bible, which we will attempt to do as long as it takes. Bring your Bibles and questions with you Please join us as we always have a great discussion and a lot of fun. This is your class.
Upcoming Sundays
Celebrating Dana Pease: We will celebrate Dana in and after worship on Sunday October 3rd. This will mark the official end of Dana's time as Director of Music. Please plan to attend and help us remember, celebrate, and express our affirmation and appreciation. The worship committee, along with Pastor Dave and Tara Strom, are working to find a new director of Music. We will keep you informed as we progress.
Deacon Sunday: Sunday October 3rd, is Deacon Sunday for the month of October. In addition to your regular giving, you are invited to give to the work of Deacons in our church. The Deacons have been reaching out to Providence Members, regular Visitors and the Community as a whole. This Fall we will be supporting our friends, family and neighbors in staying connected with one another. As providing support is important to all of the Deacons we realize we are not able to provide the support and do what we do without your generous donations. Thank you!
Would You Like to Be a Member? If you are interested in joining Providence as a formal member, I invite you to join us on October 10th after worship for a membership class. Plan on an hour. We will talk about what's important about being Presbyterian, and what may be important to life at Providence, and we will entertain your questions and concerns. The formal steps to join will be 1) membership class, 2) meet the Session, 3) being welcomed as a member in a service of worship. Let me know if you have any questions, or if you want to participate but October 10th won't work for you.
Collection for the Parker Task Force: Due to the Parker Task Force return to doing food collections at local grocery stores on Saturdays, Providence will now be doing collections once a month on the 3rd Sunday of the month. Our next collection for the Task Force is Sunday, October 17th. Donations can be brought in to the church during the week beforehand if you are participating in the service via Zoom. If you have any questions, please contact the church office. Thank you for your continued support of the Parker Task Force!
Upcoming Events & Announcements:
Potluck and Appreciative Inquiry Conversation: Mark your calendars! The next potluck and Appreciative Inquiry Conversation will be October 5th at 6pm at the church! I am grateful for the 17 of us that gathered on August 31st to share a meal and tell stories of our draw to the Church, and to Providence church. We will continue that conversation on October 5th, and we hope you will plan to join us!
Parker Food Drive Volunteers Needed: Please mark your calendars for Saturday October 16th to participate in the Parker Task Force Food Drive! We as a church team have made a commitment to cover a shift at the Parker Safeway from 8 to 10am. If you want to help out, please see the signup sheet in the narthex. Questions? Contact Chris Hudson.
PPC Choir: Announcing the CELEBRATORY RETURN of our very missed CHOIR!! Rehearsals are Wednesdays, from 6:30-8:00pm. We are still looking for new members (and hoping for a few more returning members). Feel free to come join us for fun, fellowship and music! Contact Tara Strohm if you have any questions at tlstrohm@strohms.com, 303-512-3272.
The next Coffee and Conversation will be held on 9/28/21 at Providence Presbyterian Church at 9am. We enjoy fellowship, and we continue conversation around the sermon, related scriptures or a poem. It is a chance to get to know each other more, and to grow together. Are you free on Tuesday morning at 9am? Then, come join the fellowship and conversation!
Ruminations: Next Ruminations will be October 11th at 7pm. Ruminations is when we read upcoming scriptures, discuss, ruminate, read along with selected poems, and such. It's a time for engagement and conversation, sharing, and questioning. These conversations seed themes and ideas for upcoming services. We will meet in person and on Zoom. Would love to have you participate!
Providence Financial Update: At the end of August 31, 2021 the Income and Expenses are as follows:
| | | | |
| --- | --- | --- | --- |
| | Income | Expense | Variance |
| Month of August | $6,945.14 | $13,207.78 | (6,262.64) |
| YTD | $82,088.21 | $106,214.32 | (20,126.11) |
| Per Capita | $1,738.00 | $2,500.00 | (762.00) |
Clerk of Session: Lynn Hoy has served as our Clerk of Session, and we are extremely grateful for her diligence and proactive-ness. She has relocated, however, back to Florida. She is going to finish her term, continuing to the end of the year virtually. We will, in the meantime, need to identify a new Clerk of Session. If you are interested or willing, please let us know. You can contact Lynn, Pastor Dave, or a member of Session for more information.
Coins for Christ is a program that was started several years ago to help fund Providence's capital campaign. It encourages members to collect loose change and bring it in once a month to donate. After discussion, Session has decided that moving forward it better fits the current financial needs of Providence to have the money from Coins for Christ go towards the operating fund to help cover shortfalls in the budget exacerbated by COVID-19. The Coins for Christ donation will occur on the last Sunday of each month. On that Sunday we encourage members to bring their loose change to donate towards Providence's operating fund. If you have any questions, please don't hesitate to reach out to a member of Session or Pastor Dave.
Update on Office Hours
Alaina, our office admin, broke her right foot and is currently unable to drive. As a result, she will be working from home and her normal office hours will be suspended until further notice. If you need to reach her please email church@providencepcusa.org or call the office at 720-851-6881 and leave a message and she will return your call. Pastor Dave will continue to be in the office on Tuesday and Thursday mornings. We will update you along the way as we make adjustments. Thank you for your patience and flexibility during this time.
This week at Providence please keep the following people in your prayers:
Jim and Judy Nash, Laurie Schmidt, Paul White, Betty Holum, Ken Stabler, Phyllis Christensen, Pat Schwartz, Renee Mastriona, Gary Scott, Joyce Kessler, Lea Marot, Evan & Janell Totten, Shari Reese-Wilson, Donna Hoyt, Jacqueline Murphy, Art Wise, Erin Lamm, Renee Greico, Robert McCown, Harold Reese and Family, Catherine Buzby, Betty Lutz, Vanessa Pierce, Sherry Flohr, Patsy and Renee. We would also ask you to keep those suffering from COVID-19 in your prayers. Thank you for your prayers.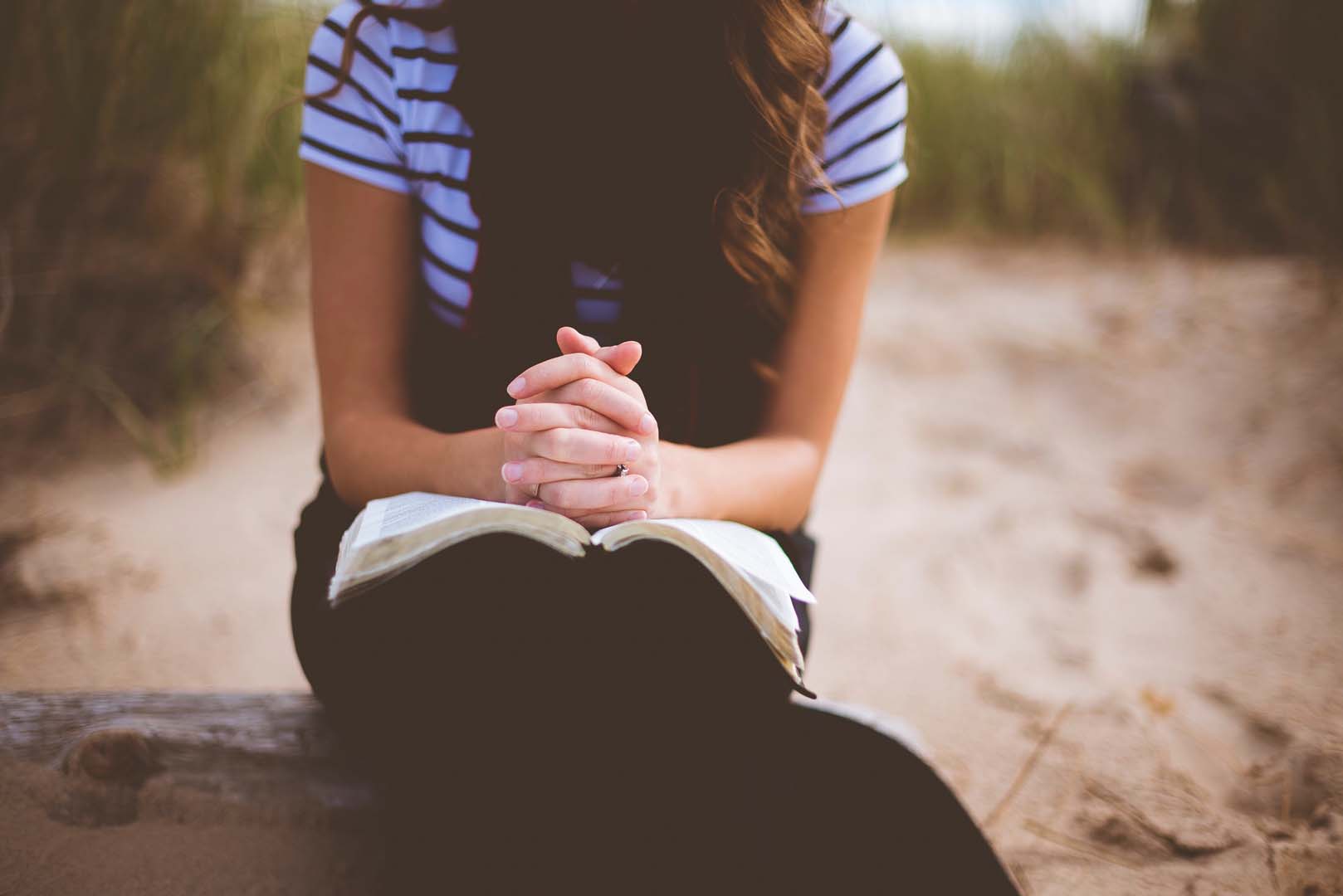 Monthly Newsletter:
ppcnewsletter@providencepcusa.org
MidWeek Update:
ppcmwu@providencepcusa.org
Address:
18632 Pony Express Drive, Suite 105, Parker, CO 80134
Phone: 720-851-6881
MidWeek Update Deadline:
NOON on Tuesday
ppcmwu@providencepcusa.org
Hearing Loop is available in our Sanctuary
MidWeek Scripture Reflection
James 3:13-18
13 Who is wise and understanding among you? Show by your good life that your works are done with gentleness born of wisdom. 14 But if you have bitter envy and selfish ambition in your hearts, do not be boastful and false to the truth. 15 Such wisdom does not come down from above, but is earthly, unspiritual, devilish. 16 For where there is envy and selfish ambition, there will also be disorder and wickedness of every kind. 17 But the wisdom from above is first pure, then peaceable, gentle, willing to yield, full of mercy and good fruits, without a trace of partiality or hypocrisy. 18 And a harvest of righteousness is sown in peace for those who make peace.
Mark 9:30-37
30 They went on from there and passed through Galilee. He did not want anyone to know it; 31 for he was teaching his disciples, saying to them, "The Son of Man is to be betrayed into human hands, and they will kill him, and three days after being killed, he will rise again." 32 But they did not understand what he was saying and were afraid to ask him.