Worship at Providence
Pastor On Vacation: Pastor Dave will away the week of September 5th-12th. Dale Scott will preach on Sept 12th. Dale works with the program CrossPurpose. They are working to lift people out of economic, relational, and spiritual poverty.
Providence has returned to in-person worship in the sanctuary on Sundays at 9:30am with precautions in place. The service will also continue to be shared live over Zoom and posted to the website by Monday morning as well for those uncomfortable with or unable to join in-person.
Adult Education at Providence
Providence's Adult Sunday School class will return Sunday September 12th, after church. The class will start approximately 15 minutes after the church service in the sanctuary. Our overall topic will be on Bible Prophecy but before we do that we must answer all our doubts about the Bible, which we will attempt to do as long as it takes. Bring your Bibles and questions with you Please join us as we always have a great discussion and a lot of fun. See you soon!
Would You Like to Be a Member?
If you are interested in joining Providence as a formal member, I invite you to join us on October 10th after worship for a membership class. Plan on an hour. We will talk about what's important about being Presbyterian, and what may be important to life at Providence, and we will entertain your questions and concerns. The formal steps to join will be 1) membership class, 2) meet the Session, 3) being welcomed as a member in a service of worship. Let Pastor Dave know if you have any questions, or if you want to participate but October 10th won't work for you.
Food Drive Volunteers Needed
Please mark your calendars for Saturday October 16th to participate in the Parker Task Force Food Drive! We as a church team have made a commitment to cover a shift at the Parker Safeway from 8 to 10am. If you want to help out, please see the signup sheet in the narthex. Questions? Contact Chris Hudson.
Choir Returns to Providence!
Announcing the CELEBRATORY RETURN of our very missed CHOIR!!  Rehearsals will begin Wednesday, September 15th 6:30-8:00pm. We are still looking for new members (and hoping for a few more returning members).  Feel free to come join us for fun, fellowship and music!  Contact Tara Strohm if you have any questions.
Celebrating Dana Pease
We will celebrate Dana in and after worship on Sunday October 3rd. This will mark the official end of Dana's time as Director of Music, though she may fill in and assist with our transition. Please plan to attend and help us remember, celebrate, and express our affirmation and appreciation. The worship committee, along with Pastor Dave and Tara Strom, are working to find a new director of Music. They have 6 interviews lined up on September 19th. We will keep you informed as we progress.
Coffee and Conversation
The next Coffee and Conversation will be held on 9/14/21 at Providence Presbyterian Church at 9am. We enjoy fellowship, and we continue conversation around the sermon, related scriptures or a poem. It is a chance to get to know each other more, and to grow together. Are you free on Tuesday morning at 9am? Then, come join the fellowship and conversation!
Ruminations
Next Ruminations will be September 20th at 7pm. Ruminations is when we read upcoming scriptures, discuss, ruminate, read along with selected poems, and such. It's a time for engagement and conversation, sharing, and questioning. These conversations seed themes and ideas for upcoming services. We will meet in person and on Zoom. Would love to have you participate!
Update on Office Hours
Alaina, our office admin, broke her right foot and is currently unable to drive. As a result, she will be working from home and her normal office hours will be suspended until further notice. If you need to reach her please email or call the office and leave a message and she will return your call. Pastor Dave will continue to be in the office on Tuesday and Thursday mornings. We will update you along the way as we make adjustments. Thank you for your patience and flexibility during this time.
Collection for the Parker Task Force
Due to the Parker Task Force return to doing food collections at local grocery stores on Saturdays, Providence will now be doing collections once a month on the 3rd Sunday of the month. Our next collection for the Task Force will be Sunday, September 19th. If you are participating in the service via ZOOM, donations can be brought in after the service between 10:30 and 11:30am. If you have any questions, please contact Steve Heald. Thank you to everyone who has supported our food collections for the PTF! It is so important that we continue to support families in need during these challenging times.
Clerk of Session
Lynn Hoy has served as our Clerk of Session, and we are extremely grateful for her diligence and proactive-ness. She has relocated, however, back to Florida. She is going to finish her term, continuing to the end of the year virtually. We will, in the meantime, need to identify a new Clerk of Session. If you are interested or willing, please let us know. You can contact Lynn, Pastor Dave, or a member of Session for more information.
Coins for Christ
Coins for Christ is a program that was started several years ago to help fund Providence's capital campaign. It encourages members to collect loose change and bring it in once a month to donate. After discussion, Session has decided that moving forward it better fits the current financial needs of Providence to have the money from Coins for Christ go towards the operating fund to help cover shortfalls in the budget exacerbated by COVID-19. The Coins for Christ donation will occur on the last Sunday of each month. On that Sunday we encourage members to bring their loose change to donate towards Providence's operating fund. If you have any questions, please don't hesitate to reach out to a member of Session or Pastor Dave.
This week at Providence please keep the following people in your prayers:
Tara Strohm, Jim and Judy Nash, Laurie Schmidt, Paul White, Betty Holum, Ken Stabler, Phyllis Christensen, Pat Schwartz, Renee Mastriona, Gary Scott, Joyce Kessler, Lea Marot, Evan & Janell Totten, Shari Reese-Wilson, Donna Hoyt, Dr. Marvin Rydberg, Robert McCown, Caley Edwards, Harold Reese and Family, Catherine Buzby, Betty Lutz, Vanessa Pierce, Sherry Flohr, Dalton Kohl, Andy Hankins and Renee. We would also ask you to keep those suffering from COVID-19 in your prayers. Thank you for your prayers.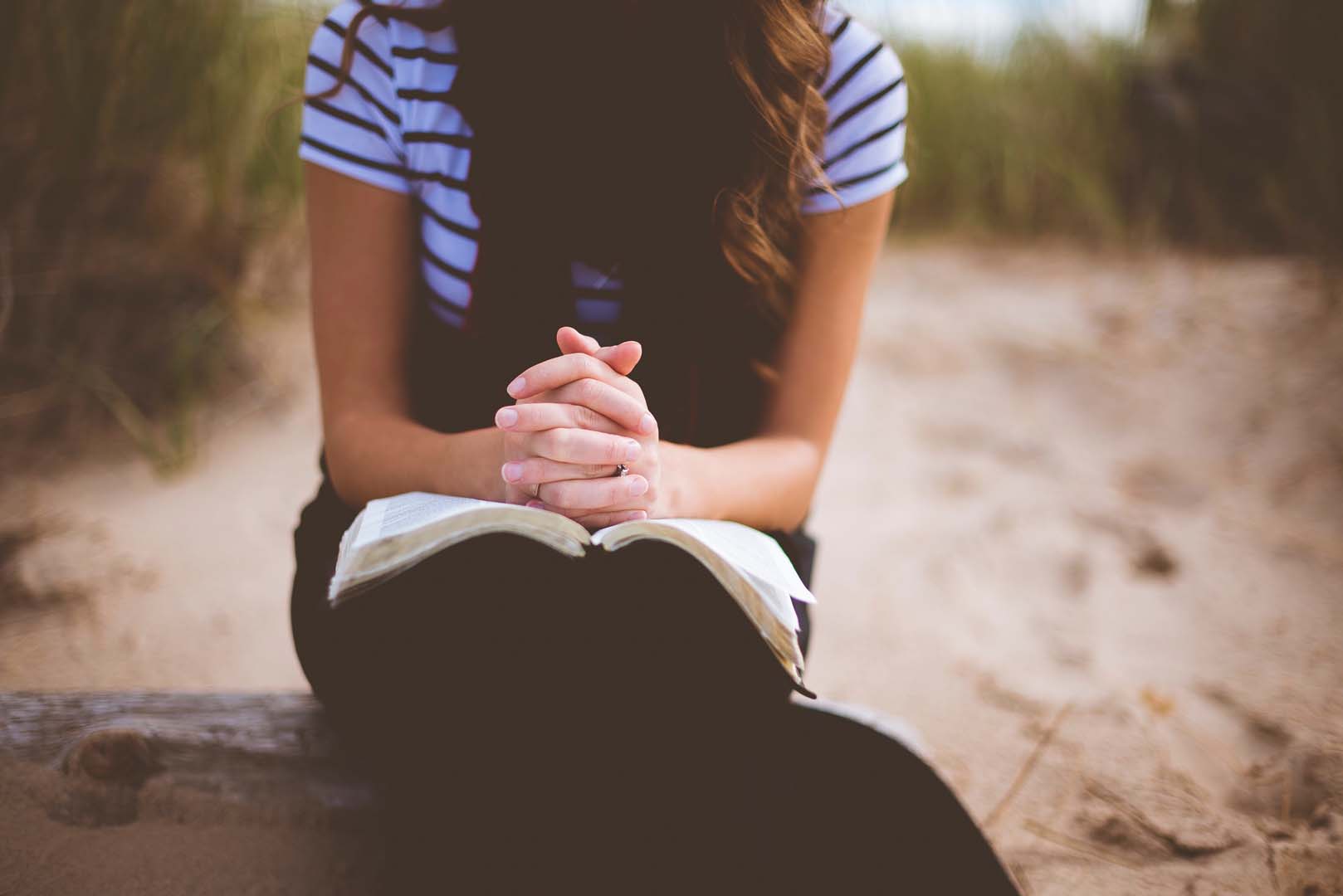 Monthly Newsletter:
ppcnewsletter@providencepcusa.org
MidWeek Update:
ppcmwu@providencepcusa.org
Address:
18632 Pony Express Drive, Suite 105, Parker, CO 80134
Phone: 720-851-6881
MidWeek Update Deadline:
NOON on Tuesday
ppcmwu@providencepcusa.org
Hearing Loop is available in our Sanctuary
MidWeek Scripture Reflection
Proverbs 19:17
Whoever is kind to the poor lends to the Lord, and will be repaid in full.
Hebrews 11:1-6, 32-35
Now faith is the assurance of things hoped for, the conviction of things not seen. 2 Indeed, by faith our ancestors received approval. 3 By faith we understand that the worlds were prepared by the word of God, so that what is seen was made from things that are not visible. 4 By faith Abel offered to God a more acceptable sacrifice than Cain's. Through this he received approval as righteous, God himself giving approval to his gifts; he died, but through his faith he still speaks. 5 By faith Enoch was taken so that he did not experience death; and "he was not found, because God had taken him." For it was attested before he was taken away that "he had pleased God." 6 And without faith it is impossible to please God, for whoever would approach him must believe that he exists and that he rewards those who seek him.
32 And what more should I say? For time would fail me to tell of Gideon, Barak, Samson, Jephthah, of David and Samuel and the prophets— 33 who through faith conquered kingdoms, administered justice, obtained promises, shut the mouths of lions, 34 quenched raging fire, escaped the edge of the sword, won strength out of weakness, became mighty in war, put foreign armies to flight. 35 Women received their dead by resurrection. Others were tortured, refusing to accept release, in order to obtain a better resurrection.