A Note From Pastor Dave
How do you feel about Thomas? Doubting Thomas. Thomas becomes a point of focus, in part, because he becomes our link to the resurrection story— "Blessed are those who have not seen and yet have come to believe." He is asked to believe even when he doesn't see Jesus risen at first. "Do not doubt, but believe," he is instructed. However, imperatives like "believe," "get over it," "feel better," "change your mind," are often ineffective. You can't just stuff down unbelief or doubts or these other inconveniences. Furthermore, I wonder if it is the doubts and discontents of the disciples and friends, Thomas included, that provides the energy and impetus to respond to the resurrection, it is what brings them to touch the wounds of Jesus instead of pulling away, it is what provides the energy that propels the early church. What do you think? We'll be exploring these questions this Sunday as we continue in this Season of Easter, growth, and rebirth. I hope you'll join us.
Join Us For In-Person Worship on Sundays!
Providence has returned to in-person worship in the sanctuary on Sundays at 9:30am with precautions in place. Our protocols have been updated and can be found HERE. The service will also continue to be shared live over Zoom and posted to the website by Monday morning as well for those uncomfortable with or unable to join in-person.
Coffee and Conversation
Pastor Dave will be hosting coffee and a conversation on Sunday's sermon via Zoom on Tuesday morning 4/13 at 9am.
I and a small group of folks each week have been enjoying a Tuesday morning conversation that starts with the sermon and meanders as needed. We will continue to do this, and we will meet on Zoom this Tuesday. However, I wonder who all might join us if we were to meet in person on Tuesday mornings? Would that work better for you? If you are interested, please let me know!
Ruminations
April 8th at 7pm over Zoom.
Join me as we read and sit with the scriptures for upcoming Sundays. We will read together along with some art and poetry, listening together for what themes, questions, and insights emerge. I hope for another good group discussion.
Team Zimbabwe
Ride your bike for the orphans with the 2021 Team Zimbabwe Elephant Rock charity ride on Sunday, June 6th. The Zimbabwe Mission Partnership provides food, clothing, medical and educational services to 800 orphans. You can participate by riding, supporting a rider or donating to Team Providence. The rides range from 8 to 100 miles and are part of a weekend-long festival in Castle Rock. Dave Mosca will share a brief slide-show presentation on this mission effort in worship on April 11th. Explore the organization and register for the event at Zimpartnership.org. If you have any questions, please contact Dave Mosca. Click Here to donate to Team Providence!
Events At Highlands Camp
2021 Family Camp at Highlands: Mom, Dad and the kids . . . Grandparents and Grandkids . . . Single Parents and Kids are all invited to Family Camp at Highlands! Enjoy our beautiful mountain setting, make new friends, renew old friendships and enjoy activities with your family. Stay in the Retreat Center, or enjoy our rustic cabins for a true camp experience. Our counselors will also spend time with you kids while you enjoy a quiet mountain view or a conversation with other adults. Take time . . . to relax, refresh and renew at Highlands this summer!
Mother's Day Family Get-Away: Celebrate Mother's Day at Highlands with your family May 8 & 9, 2021. Join us on Saturday afternoon as you enjoy a hike on the nature trail or to Hidden Room, followed by time enjoying the view from the swing circle. Families will then enjoy a campfire supper, family crafts and a special time for mom to try her hand at fused glass! Spend the night in the Retreat Center. On Sunday, sleep in and then join us for a fabulous Mother's Day Brunch featuring a French Toast Bar and made to order omelets!
Dates and more information are available at www.highlandscamp.org.
This week at Providence please keep the following people in your prayers:
Sandra Higgins, Tara Strohm, Jim and Judy Nash, Laurie Schmidt, Paul White, Betty Holum, Ken Stabler, Phyllis Christensen, John Price, Pat Schwartz, Renee Mastriona, Joyce Kessler, Connor McGoff, Robert McCown, Chrissy, Lloyd Strohm, Jeff Vaughn, Caley Edwards, Evelyn, Bill Bacuum, Catherine Buzby, Mayra Williams, Betty Lutz and Russ Kerr. We would also ask you to keep those suffering from COVID-19 in your prayers. Thank you for your prayers.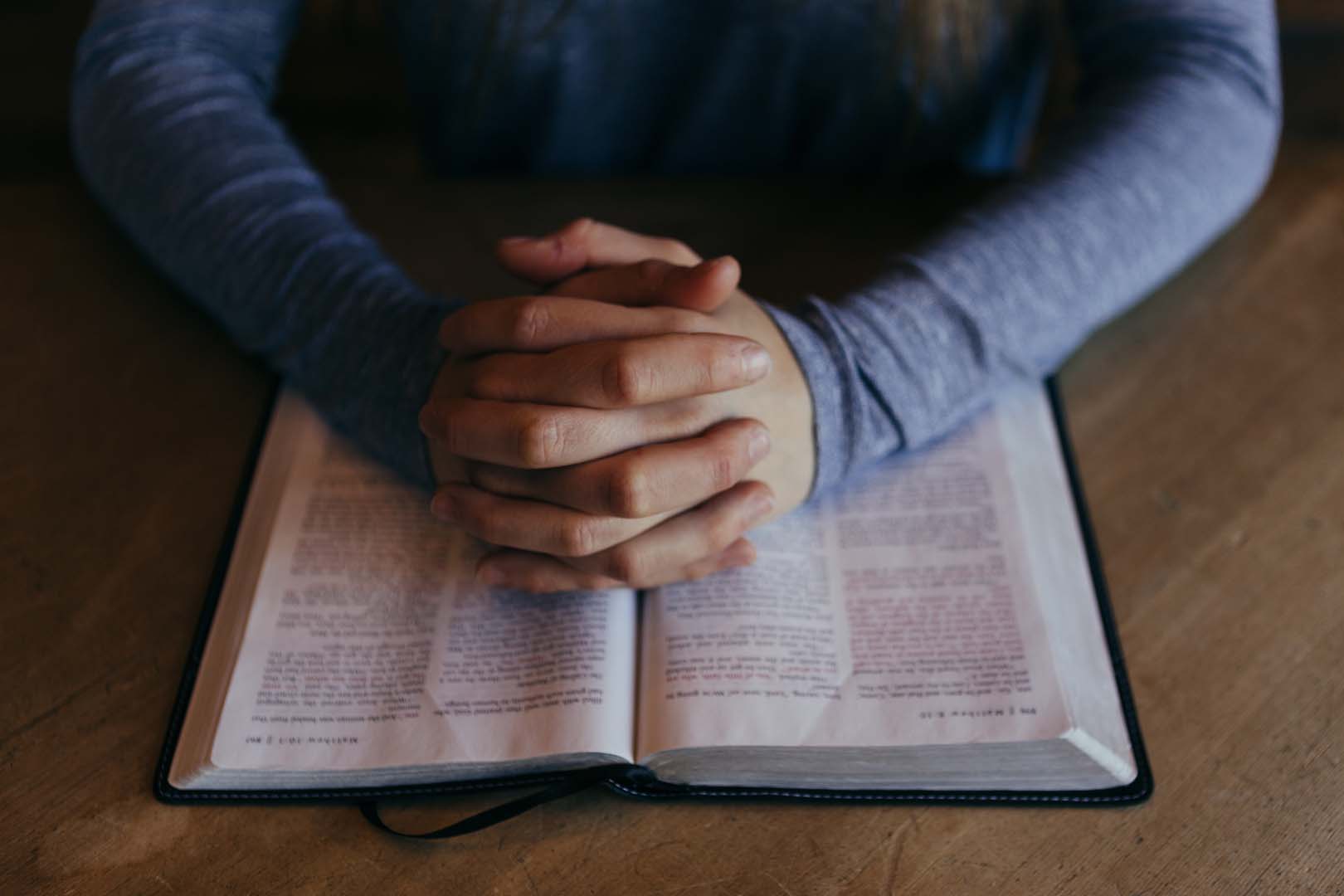 Monthly Newsletter:
ppcnewsletter@providencepcusa.org
MidWeek Update:
ppcmwu@providencepcusa.org
Address:
18632 Pony Express Drive, Suite 105, Parker, CO 80134
Phone: 720-851-6881
MidWeek Update Deadline:
NOON on Tuesday
ppcmwu@providencepcusa.org
Hearing Loop is available in our Sanctuary
MidWeek Scripture Reflection
John 20:19-31
19 When it was evening on that day, the first day of the week, and the doors of the house where the disciples had met were locked for fear of the Jews, Jesus came and stood among them and said, "Peace be with you." 20 After he said this, he showed them his hands and his side. Then the disciples rejoiced when they saw the Lord. 21 Jesus said to them again, "Peace be with you. As the Father has sent me, so I send you." 22 When he had said this, he breathed on them and said to them, "Receive the Holy Spirit. 23 If you forgive the sins of any, they are forgiven them; if you retain the sins of any, they are retained." 24 But Thomas (who was called the Twin), one of the twelve, was not with them when Jesus came. 25 So the other disciples told him, "We have seen the Lord." But he said to them, "Unless I see the mark of the nails in his hands, and put my finger in the mark of the nails and my hand in his side, I will not believe." 26 A week later his disciples were again in the house, and Thomas was with them. Although the doors were shut, Jesus came and stood among them and said, "Peace be with you." 27 Then he said to Thomas, "Put your finger here and see my hands. Reach out your hand and put it in my side. Do not doubt but believe." 28 Thomas answered him, "My Lord and my God!" 29 Jesus said to him, "Have you believed because you have seen me? Blessed are those who have not seen and yet have come to believe." 30 Now Jesus did many other signs in the presence of his disciples, which are not written in this book. 31 But these are written so that you may come to believe that Jesus is the Messiah, the Son of God, and that through believing you may have life in his name.
Acts 4:32-35
32 Now the whole group of those who believed were of one heart and soul, and no one claimed private ownership of any possessions, but everything they owned was held in common. 33 With great power the apostles gave their testimony to the resurrection of the Lord Jesus, and great grace was upon them all. 34 There was not a needy person among them, for as many as owned lands or houses sold them and brought the proceeds of what was sold. 35 They laid it at the apostles' feet, and it was distributed to each as any had need.