Hope and Expectation
I've noticed the Sun's arc has been higher in the sky. Less of our perennials are continually in the shade of the back fence. Poking around in the brown remnants of last year's growth, I can see green growing again. The buds on our trees seem poised and on standby. What is the status of your hope and readiness? It seems to me that we accept in our natural rhythms what is harder to accept in life's rhythms. That is, to keep embracing new beginnings after old disappointments or endings. But nature's resilience we celebrate as life grows again and hopefully stronger after the winter's cold dormancy. This coming Sunday is Palm Sunday, a Sunday of hope and expectation praising the one who comes in the name of the Lord. It is a season for us to bring our hope and expectation once again, to see what resurrected life Christ might bring in us. Will you join me? Hope to see you in person or online! In the meantime, here is a poem in honor of that hope, resiliency, and the grace to face the future with an open palm.
Instructions on Not Giving Up
by Ada Limón
More than the fuchsia funnels breaking out
of the crabapple tree, more than the neighbor's
almost obscene display of cherry limbs shoving
their cotton candy-colored blossoms to the slate
sky of Spring rains, it's the greening of the trees
that really gets to me. When all the shock of white
and taffy, the world's baubles and trinkets, leave
the pavement strewn with the confetti of aftermath,
the leaves come. Patient, plodding, a green skin
growing over whatever winter did to us, a return
to the strange idea of continuous living despite
the mess of us, the hurt, the empty. Fine then,
I'll take it, the tree seems to say, a new slick leaf
unfurling like a fist to an open palm, I'll take it all.
Join Us For In-Person Worship on Sundays!
Providence has returned to in-person worship in the sanctuary on Sundays at 9:30am with precautions in place. Our protocols have been updated and can be found HERE. The service will also continue to be shared live over Zoom and posted to the website by Monday morning as well for those uncomfortable with or unable to join in-person.
Holy Week at Providence
Good Friday Service at 7pm. In-person and on Zoom.
We will celebrate and remember the events of holy week through readings and music. We will begin in the upper room where Jesus broke bread and shared the cup, celebrating communion together as they did, and then move towards the garden and the cross. We hope you will join us for this meaningful service of remembrance and worship.
Easter Sunday! 
Two Services at 9:30am (In-person and on Zoom)and 11 am (In-person only).
Ruminations
April 8th at 7pm over Zoom.
Join me as we read and sit with the scriptures for upcoming Sundays. We will read together along with some art and poetry, listening together for what themes, questions, and insights emerge. I hope for another good group discussion. The reading packet and ZOOM link will be coming soon. Please join us!
2021 Family Camp at Highlands!
Mom, Dad and the kids . . . Grandparents and Grandkids . . . Single Parents and Kids are all invited to Family Camp at Highlands! Enjoy our beautiful mountain setting, make new friends, renew old friendships and enjoy activities with your family. Stay in the Retreat Center, or enjoy our rustic cabins for a true camp experience. Our counselors will also spend time with you kids while you enjoy a quiet mountain view or a conversation with other adults. Take time . . . to relax, refresh and renew at Highlands this summer! Dates and more information are available at www.highlandscamp.org.
Team Zimbabwe
Ride your bike for the orphans with the 2021 Team Zimbabwe Elephant Rock charity ride on Sunday, June 6th. The Zimbabwe Mission Partnership provides food, clothing, medical and educational services to 800 orphans. You can participate by riding, supporting a rider or just donating to the cause. The rides range from 8 to 100 miles and are part of a weekend-long festival in Castle Rock. Dave Mosca will share a brief slide-show presentation on this mission effort in worship on April 11th. Explore the organization and register for the event at Zimpartnership.org. If you have any questions, please contact Dave Mosca.
One Great Hour of Sharing
Final Collection for this offering will be held on Palm Sunday March 25.
Around the world, millions of people lack access to sustainable food sources, clean water, sanitation, education and opportunity. The three programs supported by One Great Hour of Sharing – Presbyterian Disaster Assistance, The Presbyterian Hunger Program, and Self-Development of People- all work in different ways to serve individual and communities in need. Providence Presbyterian Church is participating in One Great Hour of Sharing again this season of Lent. Please pick up a donation envelope, informational brochure, and family devotion/map of current needs on the information table outside the Pastor Dave's office. If you would like to have this information mailed to you, please contact Chris Hudson. You can also go online at presbyterianmission.org/oghs for more details.
This week at Providence please keep the following people in your prayers:
Sandra Higgins, Tara Strohm, Jim and Judy Nash, Laurie Schmidt, Paul White, Betty Holum, Ken Stabler, Phyllis Christensen, John Price, Pat Schwartz, Mary McNeil, Renee Mastriona, Connor McGoff, Robert McCown, Chrissy, Lloyd Strohm, Jeff Vaughn, Kaylie, Bill Bacuum, The Mills Family, Katherine Buzby, Mayra Williams and Betty Lutz. We would also ask you to keep the victims of the King Soopers mass shooting and those suffering from COVID-19 in your prayers. Thank you for your prayers.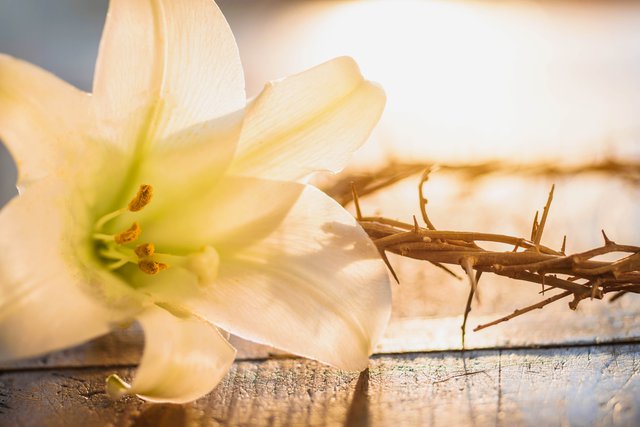 Monthly Newsletter:
ppcnewsletter@providencepcusa.org
MidWeek Update:
ppcmwu@providencepcusa.org
Address:
18632 Pony Express Drive, Suite 105, Parker, CO 80134
Phone: 720-851-6881
MidWeek Update Deadline:
NOON on Tuesday
ppcmwu@providencepcusa.org
Hearing Loop is available in our Sanctuary
MidWeek Scripture Reflection
Isaiah 50:4-9
4 The Lord God has given me
the tongue of a teacher,
that I may know how to sustain
the weary with a word.
Morning by morning he wakens—
wakens my ear
to listen as those who are taught.
5 The Lord God has opened my ear,
and I was not rebellious,
I did not turn backward.
6 I gave my back to those who struck me,
and my cheeks to those who pulled out the beard;
I did not hide my face
from insult and spitting.
7 The Lord God helps me;
therefore I have not been disgraced;
therefore I have set my face like flint,
and I know that I shall not be put to shame;
8     he who vindicates me is near.
Who will contend with me?
Let us stand up together.
Who are my adversaries?
Let them confront me.
9 It is the Lord God who helps me;
who will declare me guilty?
All of them will wear out like a garment;
the moth will eat them up.
John 12:12-19
12 The next day the great crowd that had come to the festival heard that Jesus was coming to Jerusalem. 13 So they took branches of palm trees and went out to meet him, shouting, "Hosanna! Blessed is the one who comes in the name of the Lord— the King of Israel!" 14 Jesus found a young donkey and sat on it; as it is written: 15 "Do not be afraid, daughter of Zion. Look, your king is coming, sitting on a donkey's colt!" 16 His disciples did not understand these things at first; but when Jesus was glorified, then they remembered that these things had been written of him and had been done to him. 17 So the crowd that had been with him when he called Lazarus out of the tomb and raised him from the dead continued to testify. 18 It was also because they heard that he had performed this sign that the crowd went to meet him. 19 The Pharisees then said to one another, "You see, you can do nothing. Look, the world has gone after him!"