A Note From Pastor Dave
On the way down the Mount of Olives in Jerusalem, there is a small tear-drop shaped church. It was inspired by Jesus' weeping over Jerusalem. Inside, directly behind the altar is a glass window looking to the temple mount. And on the floor is this mosaic (picture above). A hen gathering her chicks.
We've been talking about the metaphors the scriptures use to evoke and connote aspects of who God is and how God loves us. We've talked about shepherds, trees, vines. On this Sunday, Mother's Day, we think of those nurturing, grieving, and praying impulses that Jesus expresses for his followers, like a hen desiring to gather her brood.
I hope you'll join us either in person or online on Sunday morning.
Grace and Peace,
Pastor Dave
Join Us For In-Person Worship on Sundays!
Providence has returned to in-person worship in the sanctuary on Sundays at 9:30am with precautions in place. Our protocols have been updated and can be found HERE. The service will also continue to be shared live over Zoom and posted to the website by Monday morning as well for those uncomfortable with or unable to join in-person.
Ruminations
May 6th at 7pm over Zoom.
Join me on Zoom as we read and sit with the scriptures for upcoming Sundays. We will read together along with some art and poetry, listening together for what themes, questions, and insights emerge. I hope you will join us!
2021 Per Capita Assessment
Per Capita is one way we support the larger Presbyterian church as well as the local Presbytery, and it is a way we express our connectedness as the larger Church. This supports administrative expenses as well as a portion for the General Assembly. This assessment is based on the number of members at $32 per member, and paid by the church. If you would be willing to help with the cost of our assessment by contributing this for each member of your family, we would be most appreciative. Please make your check payable to the church, and put in the memo: Per Capita.
Food Drive for the Parker Task Force
Thank you to everyone who has supported our food collections for the PTF! It is so important that we continue to support families in need during these challenging times. Our next food drive for the Task Force will be Sunday, May 16th. If you are participating in the service via ZOOM, donations can be brought in after the service between 10:30 and 11:30am. A list of their current needs can be found HERE. If you have any questions, please contact the church office. Thank you for your continued support of this important ministry.
Coffee and Conversation
The next Coffee and Conversation will meet in person at Providence Presbyterian Church on 5/11/21 at 9am. Coffee and Conversation gives us a chance to fellowship with one another and have a conversation with Pastor Dave about the sermon that was preached on Sunday. It is a time to share what impacted you most and ask questions. We hope you'll join us!
King Soopers Fundraiser
Our first quarter donation from King Soopers was $340.00! Thanks to the 27 families who participated!
It's now easier than ever to support Providence Presbyterian Church when you shop at King Soopers and City Market! Simply register your King Soopers/City Market loyalty rewards cards and link it to support Providence. Then King Soopers will donate to us based on the purchases of our supporters. If you don't already have a rewards card, they are available at the customer service desk of any King Soopers or City Market. Here's how to link your King Soopers/City Market loyalty rewards card to support Providence:
Login to your King Soopers or City Market account (or create an account) at www.kingsoopers.com or www.citymarket.com.
Click on Savings & Rewards, then King Soopers Community Rewards, then Enroll Now.
Search for Providence Presbyterian Church or enter our organization number YJ207 and click Enroll.
Your King Soopers/City Market loyalty card will be linked to Providence and you'll be helping us every time you shop! Please contact Steve Heald if you have any questions.
Team Zimbabwe
Ride your bike for the orphans with the 2021 Team Zimbabwe Elephant Rock charity ride on Sunday, June 6th. The Zimbabwe Mission Partnership provides food, clothing, medical and educational services to 800 orphans. You can participate by riding, supporting a rider or donating to Team Providence. The rides range from 8 to 100 miles and are part of a weekend-long festival in Castle Rock. Explore the organization and register for the event at Zimpartnership.org. If you have any questions, please contact Dave Mosca.
Events At Highlands Camp
2021 Family Camp at Highlands: Mom, Dad and the kids . . . Grandparents and Grandkids . . . Single Parents and Kids are all invited to Family Camp at Highlands!  Enjoy our beautiful mountain setting, make new friends, renew old friendships and enjoy activities with your family.  Stay in the Retreat Center, or enjoy our rustic cabins for a true camp experience.  Our counselors will also spend time with you kids while you enjoy a quiet mountain view or a conversation with other adults. Take time . . . to relax, refresh and renew at Highlands this summer!
Mother's Day Family Get-Away: Celebrate Mother's Day at Highlands with your family May 8 & 9, 2021. Join us on Saturday afternoon as you enjoy a hike on the nature trail or to Hidden Room, followed by time enjoying the view from the swing circle. Families will then enjoy a campfire supper, family crafts and a special time for mom to try her hand at fused glass!  Spend the night in the Retreat Center. On Sunday, sleep in and then join us for a fabulous Mother's Day Brunch featuring a French Toast Bar and made to order omelets!
Dates and more information are available at www.highlandscamp.org.
COVID-19 Funeral Assistance Grants
FEMA has begun accepting applications for Funeral Assistance through our dedicated call center. In the meantime, people who have COVID-19 funeral expenses are encouraged to keep and gather documentation.
COVID-19 Funeral Assistance Line Number
Applications begin on April 12, 2021 844-684-6333 | TTY: 800-462-7585
Hours of Operation: Monday – Friday 8 a.m. to 8 p.m. Central Time
Click Here for more information and an application.
This week at Providence please keep the following people in your prayers:
Sandra Higgins, Tara Strohm, Jim and Judy Nash, Laurie Schmidt, Paul White, Betty Holum, Ken Stabler, Phyllis Christensen, John Price, Pat Schwartz, Renee Mastriona, Dave Mosca, Joyce Kessler, Lea Marot, Kay Norden, Eilene Long, Connor McGoff, Robert McCown, Caley Edwards, Evelyn, Bill Bacuum, Catherine Buzby, Mayra Williams, Betty Lutz and Russ Kerr. We would also ask you to keep those suffering from COVID-19 in your prayers. Thank you for your prayers.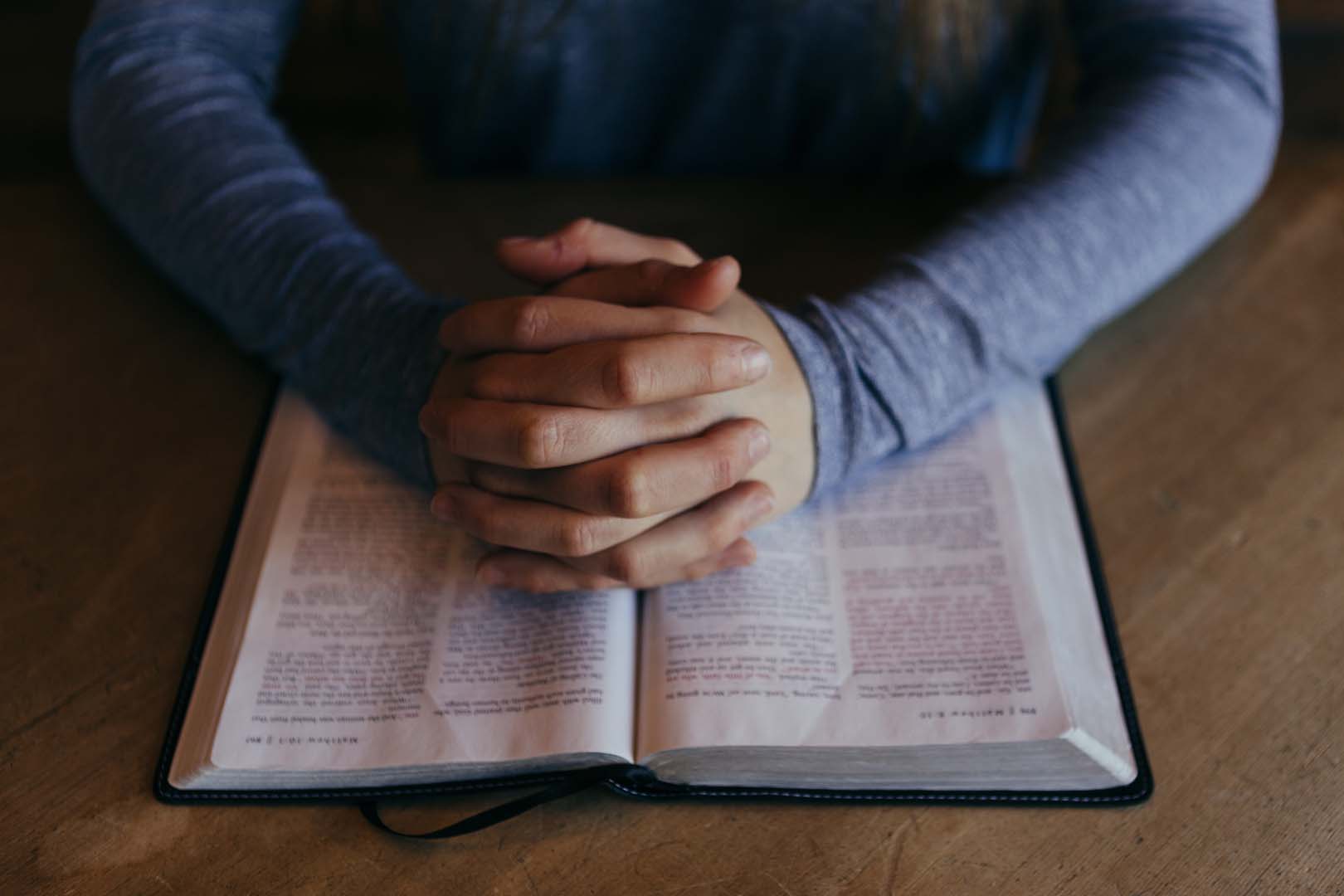 Monthly Newsletter:
ppcnewsletter@providencepcusa.org
MidWeek Update:
ppcmwu@providencepcusa.org
Address:
18632 Pony Express Drive, Suite 105, Parker, CO 80134
Phone: 720-851-6881
MidWeek Update Deadline:
NOON on Tuesday
ppcmwu@providencepcusa.org
Hearing Loop is available in our Sanctuary
MidWeek Scripture Reflection
Psalm 133
1How very good and pleasant it is when kindred live together in unity!
2It is like the precious oil on the head, running down upon the beard, on the beard of Aaron, running down over the collar of his robes.
3It is like the dew of Hermon, which falls on the mountains of Zion. For there the Lord ordained his blessing, life forevermore.
John 17:1-26
After Jesus had spoken these words, he looked up to heaven and said, "Father, the hour has come; glorify your Son so that the Son may glorify you, 2 since you have given him authority over all people, to give eternal life to all whom you have given him. 3 And this is eternal life, that they may know you, the only true God, and Jesus Christ whom you have sent. 4 I glorified you on earth by finishing the work that you gave me to do. 5 So now, Father, glorify me in your own presence with the glory that I had in your presence before the world existed. 6 "I have made your name known to those whom you gave me from the world. They were yours, and you gave them to me, and they have kept your word. 7 Now they know that everything you have given me is from you; 8 for the words that you gave to me I have given to them, and they have received them and know in truth that I came from you; and they have believed that you sent me. 9 I am asking on their behalf; I am not asking on behalf of the world, but on behalf of those whom you gave me, because they are yours. 10 All mine are yours, and yours are mine; and I have been glorified in them. 11 And now I am no longer in the world, but they are in the world, and I am coming to you. Holy Father, protect them in your name that you have given me, so that they may be one, as we are one. 12 While I was with them, I protected them in your name that you have given me. I guarded them, and not one of them was lost except the one destined to be lost, so that the scripture might be fulfilled. 13 But now I am coming to you, and I speak these things in the world so that they may have my joy made complete in themselves. 14 I have given them your word, and the world has hated them because they do not belong to the world, just as I do not belong to the world. 15 I am not asking you to take them out of the world, but I ask you to protect them from the evil one. 16 They do not belong to the world, just as I do not belong to the world. 17 Sanctify them in the truth; your word is truth. 18 As you have sent me into the world, so I have sent them into the world. 19 And for their sakes I sanctify myself, so that they also may be sanctified in truth. 20 "I ask not only on behalf of these, but also on behalf of those who will believe in me through their word, 21 that they may all be one. As you, Father, are in me and I am in you, may they also be in us, so that the world may believe that you have sent me. 22 The glory that you have given me I have given them, so that they may be one, as we are one, 23 I in them and you in me, that they may become completely one, so that the world may know that you have sent me and have loved them even as you have loved me. 24 Father, I desire that those also, whom you have given me, may be with me where I am, to see my glory, which you have given me because you loved me before the foundation of the world. 25 "Righteous Father, the world does not know you, but I know you; and these know that you have sent me. 26 I made your name known to them, and I will make it known, so that the love with which you have loved me may be in them, and I in them."